It's time for another book tag! The Creatures of the Night tag was created by Katytastic on  YouTube. I thought it looked really cool, and though I haven't been tagged, I thought I'd give it a go. Basically there's a list of 10 supernatural creatures, and I have to list my favorite book with that creature. Now, I think there's like one creature that I didn't have anything for and like one or two where I kind of cheated, but no matter. Let's do this thing.
Vampire
For Vampire, I have chosen the Bloodlines series by Richelle Mead. I know that Vampire Academy, House of Night, or even Twilight would have been a more obvious choice, but there's a reason I chose Bloodlines, and it will all make sense in a bit. Don't you worry about that. But yes, Bloodlines is the spin off the Vampire Academy, and it is set in the same Moroi society after the events of VA. The story follows some of your favorite side characters from VA (Sydney, Adrian, Eddie, and Jill) as they deal with a whole new set of issues and drama sparked by Lissa's coronation and the flimsy family member law that's helping her keep the throne. I really highly recommend this series. It's so so good.
Werewolf
For Werewolf, I chose the Harry Potter series by Queen J.K. Rowling. I almost picked Twilight for this because I couldn't think of another series with werewolves, and I was kind of miserable about it. I mean don't get me wrong, Twilight really got me out of a major reading slump, but it's not my favorite book. Then I was like, duh, Lupin and Greyback and Bill Weasley (kind of) are werewolves. Harry Potter always finds a way to save the day doesn't it? Anyway, I would give a short synopsis of this series, but I'm working under the assumption that most people have read this series by now. I mean, come on. How can you have gone so long without reading it? It's so well-known and epic. It's the world and fandom that will never die. #HogwartsWillAlwaysBeThereToWelcomeYouHome.
Zombie
I haven't read any books with Zombies so……
Ghost
For Ghost I picked Vampire Academy by Richelle Mead. This isn't cheating, right? Rose does see ghosts for reasons I won't reveal because spoilers. I really haven't read a book with ghosts other than VA and Harry Potter, and I didn't want to repeat Harry Potter. For those who haven't read it, Vampire Academy is about a society of vampires hidden within our own world. There are three types of vampires, Moroi (the good guys), Strigoi (the bad guys) and Dhampirs (the half human, half vamp bodyguards to the Moroi). The main characters are best friends Lissa Dragomir and Rose Hathaway. Lissa is a Moroi princess and Rose is a dhampir training to be her Guardian. Hilarity, drama, romance, and hardships ensue.
Witch/Warlock/SpellCaster
For Witch/Warlock/Spellcaster, I'm going with the House of Night series by P.C. and Kristin Cast. I have my complaints about this series as you all know, but something I really love about this series is the magic system. All the magic in this series (like in VA and Bloodlines) is tied to the five elements: air, earth, water, fire and spirit. Some of the things the characters in this series do with their elemental magic is beyond impressive. And there are like blood spells and protection spells and such in this series. The HoN books center around Zoey Redbird, a 16 year old freshly Marked vampire fledgling who ends up being the answer to balance out the war between Light and Dark. This series is good in the beginning, but then it drags on for 12 books, so it's definitely a time commitment.
Fairy/Fey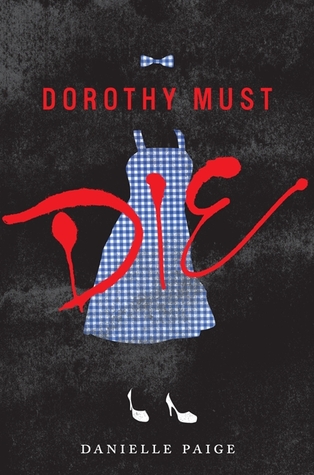 For Fairy/Fey, I chose Dorothy Must Die by Danielle Paige. The fairies are the ones whose blood infused Oz' earth with magic, and they're the rightful rulers of Oz. Ozma, the current fairy princess and true ruler of Oz, is out for the count for spoiler filled reasons, but we all know that Dorothy probably has something to do with it. The fairies play a larger role in the prequel novellas where we learn more of Oz' history and the fight to come in the series. Dorothy Must Die is about another girl from Kansas, Amy Gumm, who is whisked to Oz by a tornado. Amy joins the Revolutionary Order of the Wicked with one mission: Kill Dorothy. In this series, Oz isn't the land that we read about or saw in the movie. It's not even the land we see in Wicked. It's all wrong and dark. Good and Wicked have lost meaning, and it's all Dorothy's and her friends' fault.
Demon
For Demon, I chose Thirteen Reasons Why by Jay Asher. This is cheating, I know. I can't think of a series that I've read with actual demons. So I went with a series that has some huge personal demons. (Depression counts, right?) Thirteen Reasons Why? is about suicide and depression, and how signs that seem obvious in hindsight aren't all that obvious in the moment. I really really like this book, and I would highly recommend it to anyone of any age.
Angel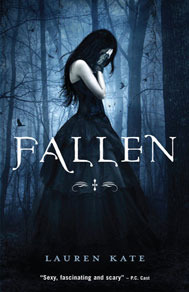 For Angel, I picked the Fallen series by Lauren Kate. It's been a while since I've read this, and I'm pretty sure I didn't even finish the series. I haven't read anything else with angels so this series kind of won by default, you know? The series isn't bad if I remember correctly. I actually liked it, but life got in the way, and I didn't finish it. I can barely remember what this is about in terms of an actual plot, but I do know it has fallen angels and action and romance. I'll probably pick this up again at some point.
Alien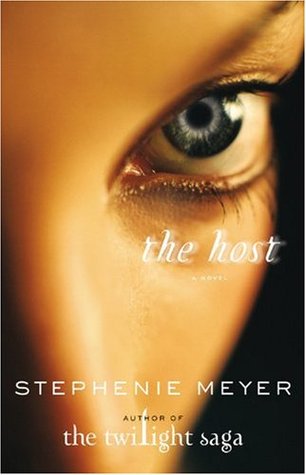 For Alien, I picked The Host by Stephanie Meyer. I actually really liked the concept for this book, and thought it was better written than the Twilight series. I am kind of upset because this book was meant to be the first of a trilogy, but it's been like six years and the sequel doesn't even have a release date. The Host is all about this alien race called Souls that invades Earth to make humans more docile and peaceful. The Souls need a Host brain to latch on to in order to survive. They end all war and crime, and humanity fades away into secret pockets hidden from the Souls. The human taken over is supposed to quiet down and relinquish all control to the Soul. But what happens when the Host is stubborn and resists the Soul's control? Well then you have our main characters and narrators for the series.
Superpowered Human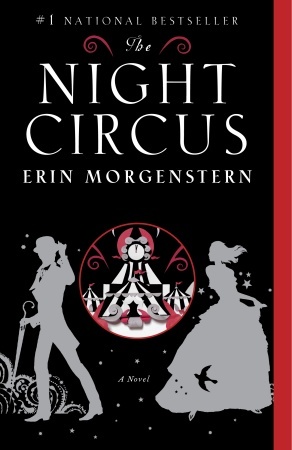 For Superpowered Human, I picked The Night Circus by Erin Morgenstern. I know this is cheating because technically Celia and Marco are magicians, but I'll count their magic as a superpower because it's not like they're wizards. They trained in the magical arts. I just really really love this book, and I would recommend it to everyone. It's magical and dark and romantic, and I really really love it. It's about a game between two older magicians who pin two of their students against each other. In order for the game to end, only one student must be left standing. Now, enter Celia and Marco who fall madly in love and want the game to end, but it can't end until only one of them is left standing. Plus it's all set in a spectacular circus that comes and goes without announcement. Just read it. It's good. Trust me.