So….May flew by didn't it? As much as I missed DC and work, it was nice to be back home and have time to chill. I'm still getting used to the inactivity and trying to busy myself with random tasks so that I don't feel so lazy.
Anyway….being back home meant I had waaaay more time to read, which I really missed doing. Being at work all day and doing classes at night almost everyday was pretty exhausting. I didn't have much time to read. It bummed me out a bit, but I really loved spending my semester in DC and getting a small glimpse of the real world where I have to be all independent and shit.
Without any more ramblings, here are the books I read in May. No worries over spoilers since I'd like to do separate longer reviews of these books with all the spoilers. Overall, I really enjoyed every book I read this month so no complaints!
A Storm of Swords by George R.R. Martin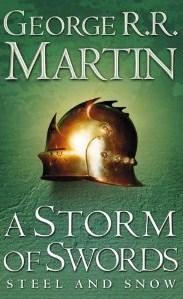 This is the third book in the Song of Ice and Fire series. These books for some reason take me forever to read, but I finally finished it this month. Overall, I thought it was amazing. This story really just sucks you in and grabs you and I am absolutely hooked. The characters are very compelling and the language is so vivid and descriptive. I can't wait to keep going with this series. I already have the next two books and I really really hope we don't have to wait much longer for the sixth book.
Gone Girl by Gillian Flynn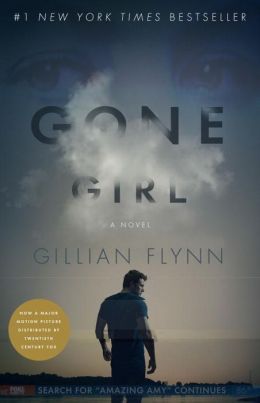 OMG I CAN'T EVEN WITH THIS BOOK! This book was amazing and frustrating and compelling. I'll be honest that I was a bit underwhelmed with the ending but overall I really enjoyed reading this. The writing was engaging and I was on my toes the entire time. It's very suspenseful and a major page turner.
Looking for Alaska by John Green
Another fantastic read. After reading The Fault in Our Stars, I knew I absolutely had to read more John Green books. He has a way of writing for young adults that works out beautifully. He manages to get the voice of a teenager across really well without sounding like he's looking at a thesaurus of teen slang. His writing just flows and he just gets it, you know? I thought this was amazing and I might even go as far as saying that I liked it more than TFiOS….let's not dwell too long on that; they're both amazing stories. Just read this one. Please.
Shadow and Bone by Leigh Bardugo
This is the first book of The Grisha trilogy. This book was sitting on my bookshelf for months, and I just hadn't picked it up. I finally did, and oh my God, I am absolutely in love with this story and this world and these characters. It's such an interesting magic system and the world is fascinating. It's like nothing I've ever read.  It's such a unique read, and I think more people should give it a shot.
Seige and Storm by Leigh Bardugo
A fantastic sequel to Shadow and Bone. This is the second book of the Grisha trilogy. Again, I'm really into this world and this magic system, and I thought this was a great continuation of the story. I can't wait to read the third and last book of this series because I need to know how this ends. I'll get the third book when I have some money to spare but for now I'm just going to have to wait (and make another dent in the rest of my shelf!)
That's it for my May wrap up! Thanks for reading, loves!