When sixteen-year-old Hayden Wilson recovers from the hospital, her world is upside-down. Her parents are dead, and her three older brothers are all she's got left. But times are difficult, and staying strong is even harder.
Wrong friendships and wrong choices will lead her to a path of self-destruction, a one way ticket to downfall.
But at some point, Hayden has to learn how to deal with life. Putting the pieces back together and growing up.
Because it's OK to want to go back to before, but it's also OK to learn how to move on.
Before life happened is a coming-of-age novel that will bring you into a teenager's world of grief and despair, and her journey back home. But will she be able to find her way?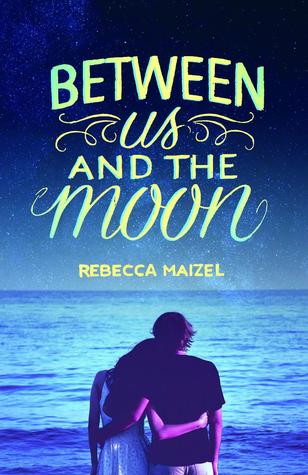 Ever since Sarah was born, she's lived in the shadow of her beautiful older sister, Scarlett. But this summer on Cape Cod, she's determined to finally grow up. Then she meets gorgeous college boy Andrew. He sees her as the girl she wants to be. A girl who's older than she is. A girl like Scarlett.
Before she knows what's happened, one little lie has transformed into something real. And by the end of August, she might have to choose between falling in love, and finding herself.
When Lexi Shaw seduced Oakfield High's resident bad boy Tyler Flynn at the beginning of senior year, he seemed perfectly okay with her rules:
1. Avoid her at school.
2. Keep his mouth shut about what they do together.
3. Never tease her about her friend (and unrequited crush) Ben.
Because with his integrity and values and golden boy looks, Ben can never find out about what she's been doing behind closed doors with Tyler. Or that her mom's too busy drinking and chasing losers to pay the bills. Or that Lexi's dad hasn't been a part of her life for the last thirteen years. But with Tyler suddenly breaking the rules, Ben asking her out, and her dad back in the picture, how long will she be able to go on faking perfect?
Sierra Santiago was looking forward to a fun summer of making art, hanging out with her friends, and skating around Brooklyn. But then a weird zombie guy crashes the first party of the season. Sierra's near-comatose abuelo begins to say "No importa" over and over. And when the graffiti murals in Bed-Stuy start to weep…. Well, something stranger than the usual New York mayhem is going on.
Sierra soon discovers a supernatural order called the Shadowshapers, who connect with spirits via paintings, music, and stories. Her grandfather once shared the order's secrets with an anthropologist, Dr. Jonathan Wick, who turned the Caribbean magic to his own foul ends. Now Wick wants to become the ultimate Shadowshaper by killing all the others, one by one. With the help of her friends and the hot graffiti artist Robbie, Sierra must dodge Wick's supernatural creations, harness her own Shadowshaping abilities, and save her family's past, present, and future.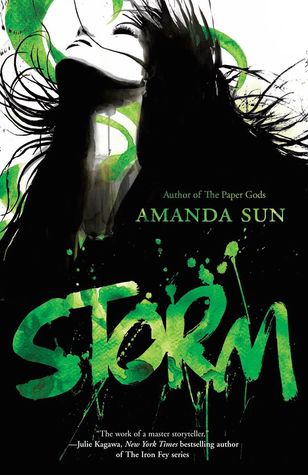 After almost a year in Japan, Katie Greene has finally unearthed the terrible secret behind her boyfriend Tomohiro's deadly ability to bring drawings to life—not only is he descended from Kami, the ancient Japanese gods, but he is the heir to a tragedy that occurred long ago, a tragedy that is about to repeat.
Even as the blood of a vengeful god rages inside Tomo, Katie is determined to put his dark powers to sleep. In order to do so, she and Tomo must journey to find the three Imperial Treasures of Japan. Gifts from the goddess Amaterasu herself, these treasures could unlock all of the secrets about Tomo's volatile ancestry and quell the ink's lust for destruction. But in order to complete their quest, Tomo and Katie must confront out-of-control Kami and former friend Jun, who has begun his own quest of revenge against those he believes have wronged him. To save the world, and themselves, Katie and Tomo will be up against one of the darkest Kami creations they've ever encountered—and they may not make it out alive.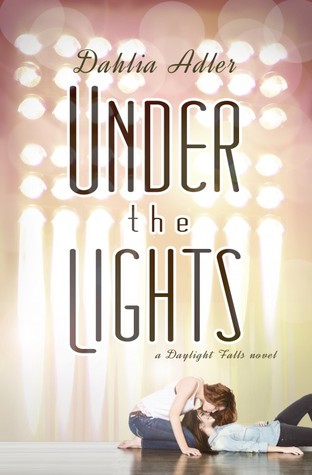 Josh Chester loves being a Hollywood bad boy, coasting on his good looks, his parties, his parents' wealth, and the occasional modeling gig. But his laid-back lifestyle is about to change. To help out his best friend, Liam, he joins his hit teen TV show, Daylight Falls…opposite Vanessa Park, the one actor immune to his charms. (Not that he's trying to charm her, of course.) Meanwhile, his drama-queen mother blackmails him into a new family reality TV show, with Josh in the starring role. Now that he's in the spotlight—on everyone's terms but his own—Josh has to decide whether a life as a superstar is the one he really wants.
Vanessa Park has always been certain about her path as an actor, despite her parents' disapproval. But with all her relationships currently in upheaval, she's painfully uncertain about everything else. When she meets her new career handler, Brianna, Van is relieved to have found someone she can rely on, now that her BFF, Ally, is at college across the country. But as feelings unexpectedly evolve beyond friendship, Van's life reaches a whole new level of confusing. And she'll have to choose between the one thing she's always loved…and the person she never imagined she could.