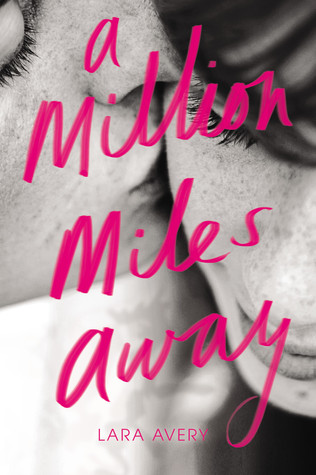 When high school senior Kelsey's identical twin sister, Michelle, dies in a car crash, Kelsey is left without her other half. The only person who doesn't know about the tragedy is Michelle's boyfriend, Peter, recently deployed to Afghanistan. But when Kelsey finally connects with Peter online, she can't bear to tell him the truth. Active duty has taken its toll, and Peter, thinking that Kelsey is Michelle, says that seeing her is the one thing keeping him alive. Caught up in the moment, Kelsey has no choice: She lets Peter believe that she is her sister.
As Kelsey keeps up the act, she crosses the line from pretend to real. Soon, Kelsey can't deny that she's falling, hard, for the one boy she shouldn't want.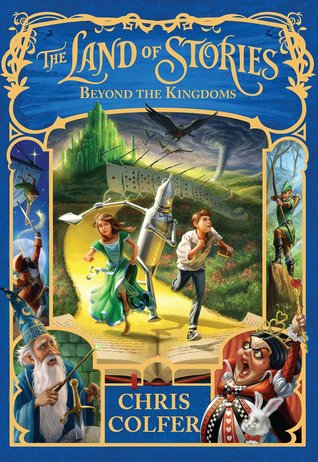 Fairy tales are just the beginning.
The Masked Man is on the loose in the Land of Stories, and it's up to Alex and Conner Bailey to stop him…except Alex has been thrown off the Fairy Council, and no one will believe they're in danger.
With only the help of the ragtag group of Goldilocks, Jack, Red Riding Hood, and Mother Goose and her gander, Lester, the Bailey twins discover the Masked Man's secret scheme: He possesses a powerful magic potion that turns every book it touches into a portal, and he is recruiting an army of literature's greatest villains!
So begins a race through the magical Land of Oz, the fantastical world of Neverland, the madness of Wonderland, and beyond. Can Alex and Conner catch up to the Masked Man, or will they be one step behind until it's too late?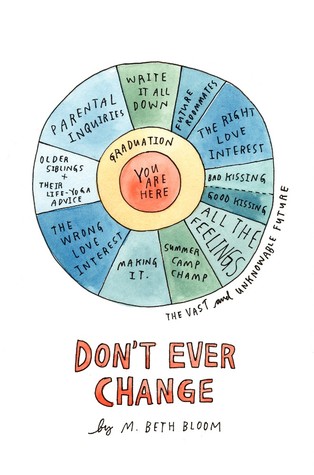 Eva has always wanted to write a modern classic—one that actually appeals to her generation. The only problem is that she has realized she can't "write what she knows" because she hasn't yet begun to live. So before heading off to college, Eva is determined to get a life worth writing about.
Soon Eva's life encounters a few unexpected plot twists. She becomes a counselor at a nearby summer camp—a job she is completely unqualified for. She starts growing apart from her best friends before they've even left for school. And most surprising of all, she begins to fall for the last guy she would have ever imagined. But no matter the roadblocks, or writer's blocks, it is all up to Eva to figure out how she wants this chapter in her story to end.
When Carolina and Trevor meet on their first day of school, something draws them to each other.  They gradually share first kisses, first touches, first sexual experiences.  When they're together, nothing else matters. But one of them will make a choice, and the other a mistake, that will break what they thought was unbreakable. Both will wish that they could fall in love again for the first time . . . but first love, by definition, can't happen twice.
Lucy, Cecelia, and Agnes have sacrificed everything for their belief in a boy who stole their hearts. First in Precious Blood and then in Passionaries, the girls have struggled to reconcile with their destinies. Now, as the world turns against them, will they be able to hold steadfast? Will they survive the final test?
When she's dared to kiss the adorkable Marcus Torelli at a party, Lena thinks it's the perfect opportunity to cross First Kiss off her list of "Things to Accomplish Before I Turn Fourteen."
It's only when she gets sent on an assignment the next day that she realizes something went horribly wrong. That ZING she felt wasn't the thrill of her first kiss–she and Marcus have swapped powers! Lena is not your average eighth grader; she's a soul collector with a serious job to do. And Marcus turns out to be a supernatural matchmaker (like Cupid, but without the diaper).
Now logical Lena finds herself with the love touch, and sweet, sentimental Marcus has death at his fingertips. The truth is that Lena should never have taken that dare…because one little kiss has Lena and Marcus in a whole lotta trouble.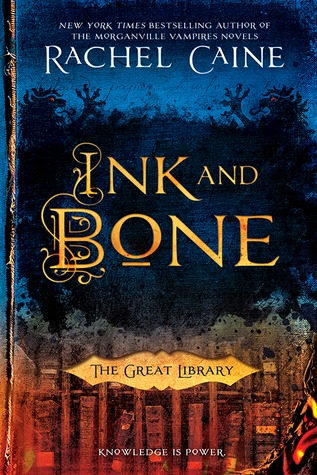 Ruthless and supremely powerful, the Great Library is now a presence in every major city, governing the flow of knowledge to the masses. Alchemy allows the Library to deliver the content of the greatest works of history instantly—but the personal ownership of books is expressly forbidden.
Jess Brightwell believes in the value of the Library, but the majority of his knowledge comes from illegal books obtained by his family, who are involved in the thriving black market. Jess has been sent to be his family's spy, but his loyalties are tested in the final months of his training to enter the Library's service.
When he inadvertently commits heresy by creating a device that could change the world, Jess discovers that those who control the Great Library believe that knowledge is more valuable than any human life—and soon both heretics and books will burn.…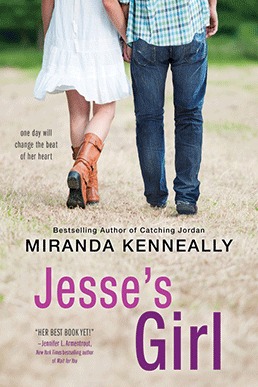 Practice Makes Perfect.
Everyone at Hundred Oaks High knows that career mentoring day is a joke. So when Maya Henry said she wanted to be a rock star, she never imagined she'd get to shadow *the* Jesse Scott, Nashville's teen idol.
But spending the day with Jesse is far from a dream come true. He's as gorgeous as his music, but seeing all that he's accomplished is just a reminder of everything Maya's lost: her trust, her boyfriend, their band, and any chance to play the music she craves. Not to mention that Jesse's pushy and opinionated. He made it on his own, and he thinks Maya's playing back up to other people's dreams. Does she have what it takes to follow her heart—and go solo?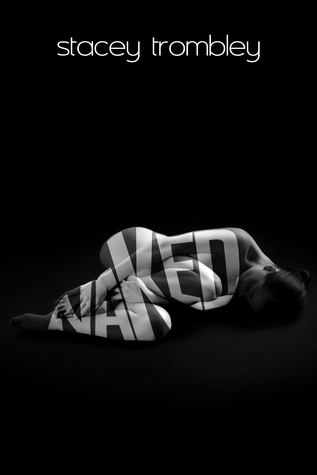 The best place to hide is in a lie…
I could never fit in to the life my parents demanded. By the time I was thirteen, it was too much. I ran away to New York City…and found a nightmare that lasted three years. A nightmare that began and ended with a pimp named Luis. Now I am Dirty Anna. Broken, like everything inside me has gone bad.
Except that for the first time, I have a chance to start over. Not just with my parents but at school. Still, the rumors follow me everywhere. Down the hall. In classes. And the only hope I can see is in the wide, brightly lit smile of Jackson, the boy next door. So I lie to him. I lie to protect him from my past. I lie so that I don't have to be The Girl Who Went Bad.
The only problem is that someone in my school knows about New York.
Someone knows who I really am.
And it's just a matter of time before the real Anna is exposed…
Shipped off to camp for the summer, Nell isn't looking forward to campfires, (too many) sing-alongs, and a WiFi-free existence. And no matter how much she wants to keep a low profile, Nell knows it'll be impossible. Her family is folk music royalty, and she's the best fiddle player at the camp. With no other option, Nell jumps feet first into a world of music lessons, craft classes, and countless renditions of Kumbaya—exactly what she was hoping to escape.
But Jacob—a fellow musician at the camp—decides to remind Nell of her folk music–loving roots. He sees her talent and can't understand why she's pushing music and her family away. Jacob convinces Nell to go with him on a series of cliché camp adventures, in the hopes that she'll begin to see herself through his eyes.
As his plan starts to work, Nell slowly beings to fall back in love with music—and fall for Jacob—but is he falling for her, too?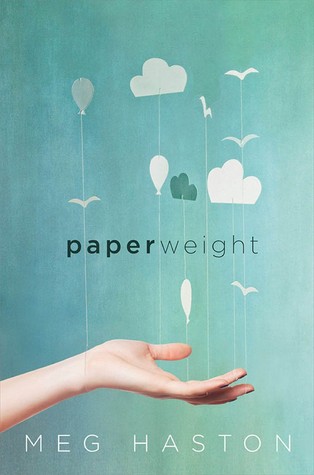 Seventeen-year-old Stevie is trapped. In her life. In her body. And now in an eating-disorder treatment center on the dusty outskirts of the New Mexico desert.
Life in the center is regimented and intrusive, a nightmare come true. Nurses and therapists watch Stevie at mealtime, accompany her to the bathroom, and challenge her to eat the foods she's worked so hard to avoid.
Her dad has signed her up for sixty days of treatment. But what no one knows is that Stevie doesn't plan to stay that long. There are only twenty-seven days until the anniversary of her brother Josh's death—the death she caused. And if Stevie gets her way, there are only twenty-seven days until she too will end her life.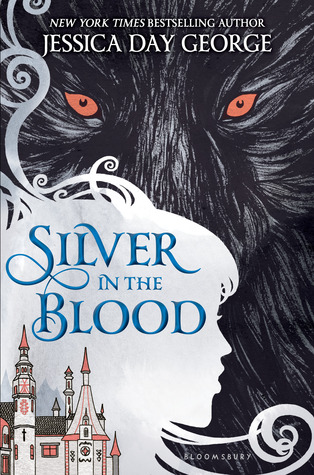 Society girls from New York City circa 1890, Dacia and Lou never desired to know more about their lineage, instead preferring to gossip about the mysterious Romanian family that they barely knew. But upon turning seventeen, the girls must return to their homeland to meet their relatives, find proper husbands, and—most terrifyingly—learn the deep family secrets of The Claw, The Wing, and The Smoke. The Florescus, after all, are shape-shifters, and it is time for Dacia and Lou to fulfill the prophecy that demands their acceptance of this fate . . . or fight against this cruel inheritance with all their might.
June barely has time to mourn the death of her best friend Delia, before Delia's ex-boyfriend convinces her Delia was murdered, and June is swept into a tangle of lies, deceit, and conspiracy.
We're all gonna die down here. . . .
Julie lies dead and disemboweled in a dank, black subway tunnel, red-eyed rats nibbling at her fingers. Her friends think she's just off with some guy—no one could hear her getting torn apart over the sound of pulsing music.
In a tunnel nearby, Casey regrets coming to Survive the Night, the all-night underground rave in the New York City subway. Her best friend Shana talked her into it, even though Casey just got out of rehab. Alone and lost in the dark, creepy tunnels, Casey doesn't think Survive the Night could get any worse . . .
. . . until she comes across Julie's body, and the party turns deadly.
Desperate for help, Casey and her friends find themselves running through the putrid subway system, searching for a way out. But every manhole is sealed shut, and every noise echoes eerily in the dark, reminding them they're not alone.
They're being hunted.
Callie's younger brother Travis keeps bringing home strays. And Callie has her hands full keeping the animals—Travis included—away from her mother's critical eye.
When a storm blows change into town in the form of a visiting veterinarian, Callie discovers a life and a vocation she desperately wants. But with societal expectations as they are, she will need all her wits and courage to realize her dreams.
When two boys walk into the woods, and one comes out covered in blood, what would you believe?
Fletcher and Adam venture into the woods for an afternoon hike, but when day turns into night and neither boy returns, their town is thrown into turmoil. Avery, the detective's daughter, is the one to find Fletcher—disheveled, disoriented, and covered in blood. He has no memory of what happened, but Avery can't shake the feeling that something's off. When Adam's body is finally found, Avery is determined to uncover the truth. But if she stands by her gut, and Fletcher, is she standing by a friend, or a murderer? The answer might cost her her life.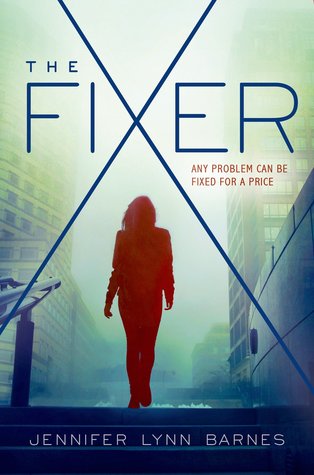 Sixteen-year-old Tess Kendrick has spent her entire life on her grandfather's ranch. But when her estranged sister Ivy uproots her to D.C., Tess is thrown into a world that revolves around politics and power. She also starts at Hardwicke  Academy, the D.C. school for the children of the rich and powerful, where she unwittingly becomes a fixer for the high school set, fixing teens' problems the way her sister fixes their parents' problems.
And when a conspiracy surfaces that involves the family member of one of Tess's classmates, love triangles and unbelievable family secrets come to light and life gets even more interesting—and complicated—for Tess.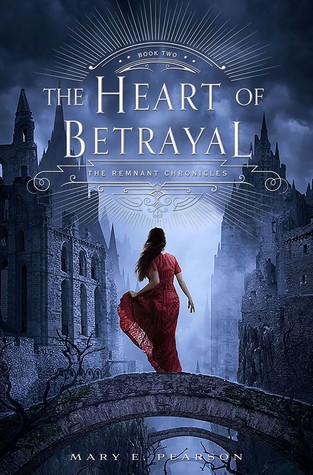 Held captive in the barbarian kingdom of Venda, Lia and Rafe have little chance of escape. Desperate to save her life, Lia's erstwhile assassin, Kaden, has told the Vendan Komizar that she has the gift, and the Komizar's interest in Lia is greater than anyone could have foreseen.
Meanwhile, nothing is straightforward: there's Rafe, who lied to Lia, but has sacrificed his freedom to protect her; Kaden, who meant to assassinate her but has now saved her life; and the Vendans, whom Lia always believed to be barbarians. Now that she lives amongst them, however, she realizes that may be far from the truth. Wrestling with her upbringing, her gift, and her sense of self, Lia must make powerful choices that will affect her country… and her own destiny.
When Raven is bought at the Auction, she knows immediately that things will not go well. And when she arrives at the Countess's palace, Raven quickly discovers that the Countess is much less interested in having a baby than experimenting with Raven's mind and body. Raven can only hope for an escape…and to see Violet again, all the while reminding herself that she is Raven Stirling, and she does matter.
To save humanity, they must give up their own.
Adam's muscular dystrophy has stolen his mobility, his friends, and in a few short years, it will take his life. Virtual reality games are Adam's only escape from his wheelchair. In his alternate world, he can defeat anyone. Running, jumping, scoring touchdowns: Adam is always the hero.
Then an artificial intelligence program, Sigma, hacks into Adam's game. Created by Adam's computer-genius father, Sigma has gone rogue, threatening Adam's life-and world domination. Their one chance to stop Sigma is using technology Adam's dad developed to digitally preserve the mind of his dying son.
Along with a select group of other terminally ill teens, Adam becomes one of the Six who have forfeited their bodies to inhabit weaponized robots. But with time running short, the Six must learn to manipulate their new mechanical forms and work together to train for epic combat…before Sigma destroys humanity.
"Do not ignore a call from me when you know I am feeling neurotic about a boy. That is Best Friend 101." —Nash
Maggie and Nash are outsiders. She's overweight. He's out of the closet. The best of friends, they have seen each other through thick and thin, but when Tom moves to town at the start of the school year, they have something unexpected in common: feelings for the same guy.