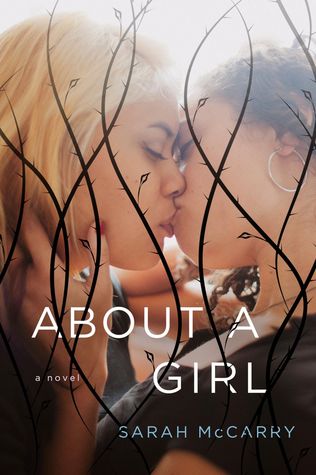 Eighteen-year-old Tally is absolutely sure of everything: her genius, the love of her adoptive family, the loyalty of her best friend, Shane, and her future career as a Nobel prize-winning astronomer. There's no room in her tidy world for heartbreak or uncertainty—or the charismatic, troubled mother who abandoned her soon after she was born. But when a sudden discovery upends her fiercely ordered world, Tally sets out on an unexpected quest to seek out the reclusive musician who may hold the key to her past—and instead finds Maddy, an enigmatic and beautiful girl who will unlock the door to her future. The deeper she falls in love with Maddy, the more Tally begins to realize that the universe is bigger—and more complicated—than she ever imagined. Can Tally face the truth about her family—and find her way home in time to save herself from its consequences?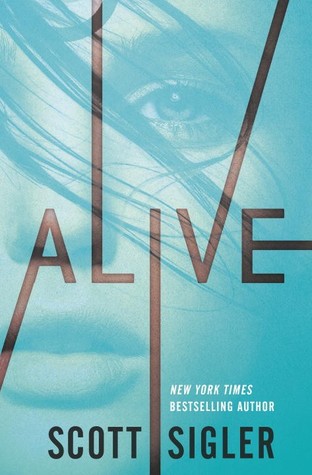 A young woman awakes trapped in an enclosed space. She has no idea who she is or how she got there. With only her instincts to guide her, she escapes her own confinement—and finds she's not alone. She frees the others in the room and leads them into a corridor filled with the remains of a war long past. The farther these survivors travel, the worse are the horrors they confront. And as they slowly come to understand what this prison is, they realize that the worst and strangest possibilities they could have imagined don't even come close to the truth.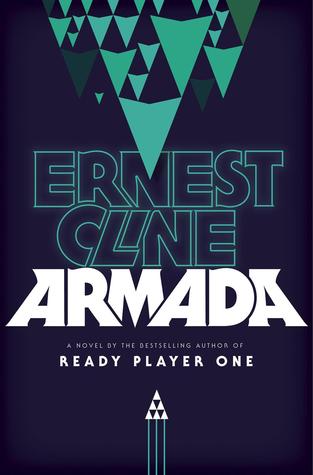 Zack Lightman has spent his life dreaming. Dreaming that the real world could be a little more like the countless science-fiction books, movies, and videogames he's spent his life consuming. Dreaming that one day, some fantastic, world-altering event will shatter the monotony of his humdrum existence and whisk him off on some grand space-faring adventure.
But hey, there's nothing wrong with a little escapism, right? After all, Zack tells himself, he knows the difference between fantasy and reality. He knows that here in the real world, aimless teenage gamers with anger issues don't get chosen to save the universe.
And then he sees the flying saucer.
Even stranger, the alien ship he's staring at is straight out of the videogame he plays every night, a hugely popular online flight simulator called Armada—in which gamers just happen to be protecting the earth from alien invaders.
No, Zack hasn't lost his mind. As impossible as it seems, what he's seeing is all too real. And his skills—as well as those of millions of gamers across the world—are going to be needed to save the earth from what's about to befall it.
It's Zack's chance, at last, to play the hero. But even through the terror and exhilaration, he can't help thinking back to all those science-fiction stories he grew up with, and wondering: Doesn't something about this scenario seem a little…familiar?
Did you know that beasts called "saurs" were a part of everyday life in 1815 Europe? Did you know that Napoleon won the battle of Waterloo? Did you know that he did so by using a terrible secret weapon against the British and Prussians? Did you know that only one boy–the son of a magician–knows how to foil the would-be Emperor's plans at world-domination? It's all true. At least according to this head-spinning historical fantasy by adventure author Brian Falkner, just in time for the bicentennial of the battle that re-shaped Europe.
You don't belong with us. These are the words that echo through the minds of all immune Americans—those suffering the so-called adverse effects of an experimental vaccine, including perfect recall, body manipulation, telepathy, precognition, levitation, mind-control, and the ability to change one's appearance at will.
When immune individuals begin to disappear—in great numbers, but seemingly at random—fear and tension mount, and unrest begins to brew across the country. Through separate channels, super-powered teenagers Ciere, Daniel, and Devon find themselves on the case; super criminals and government agents working side-by-side. It's an effort that will ultimately define them all—for better or for worse.
Originally written in the mid-1950s, Go Set a Watchman was the novel Harper Lee first submitted to her publishers before To Kill a Mockingbird. Assumed to have been lost, the manuscript was discovered in late 2014.
Go Set a Watchman features many of the characters from To Kill a Mockingbird some twenty years later. Returning home to Maycomb to visit her father, Jean Louise Finch—Scout—struggles with issues both personal and political, involving Atticus, society, and the small Alabama town that shaped her.
Exploring how the characters from To Kill a Mockingbird are adjusting to the turbulent events transforming mid-1950s America, Go Set a Watchman casts a fascinating new light on Harper Lee's enduring classic. Moving, funny and compelling, it stands as a magnificent novel in its own right.
Miranda and Lander Allerdon are sisters. Miranda is younger, a dreamer, and floating her way through life. Lander is older, focused, and determined to succeed. As the girls and their parents begin another summer at their cottage on the Connecticut River, Miranda and Lander's sibling rivalry is in high gear. Lander plans to start medical school in the fall, and Miranda feels cast in her shadow.
When the Allerdons become entangled in an unimaginable tragedy, the playing field is suddenly leveled. As facts are revealed, the significance of what has happened weighs heavily on all. How can the family prepare for what the future may hold?
Shay Remby and her gang of renegades have struck a blow to the Singular Corporation. When they rescued Shay's brother, Odin, from a secret Singular lab, they also liberated a girl. Singular has been experimenting on her, trying to implant a U.S. senator's memories into her brain—with partial success. Fenfang is now a girl who literally knows too much.
Can the knowledge brought by ex-captives Odin and Fenfang help Shay and her friends expose the crimes of this corrupt corporation? Singular has already killed one of Shay's band to protect their secrets. How many more will die before the truth is exposed?
Sophie—now Catherine, Grand Duchess of Russia—had a tough first year at Imperial Court. Married at sixteen to Grand Duke Peter, heir to the throne, and settled in their own palace, things are finally looking up. As a new day dawns, she thinks only of securing her future, and the future of their country, during one of the greatest political upheavals of her time. Fighting desperately against forces trying to depose the Empress Elizabeth and put the young Prince Ivan on her throne, Sophie soon finds herself in the middle of a war brewing between her beloved Prussia, and her new empire. But even as she navigates the fragile political landscape, she quickly realizes that she has only begun to discover the tangled web of deceit and infidelity woven over the lavish court of Oranienbaum Palace.
When a strange and delicate alliance forms between the young couple, she glimpses a future of happiness, only to see it lost in a moment at the hands of those who still seek to end her life—and prevent her reign. Out of favor with the empress and running out of options, Sophie will have to sacrifice her own innocence on the altar of Russia if she is to save the nation, and herself. To survive, she will have to do the unthinkable, betray those closest to her and become something greater and more dangerous than she ever imagined she could be… a queen.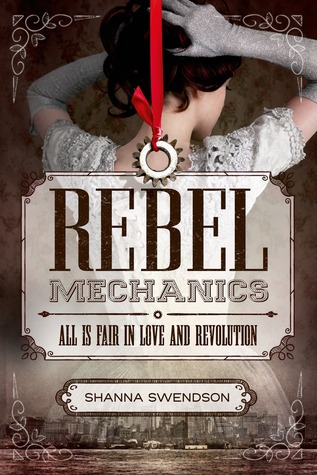 A sixteen-year-old governess becomes a spy in this alternative U.S. history where the British control with magic and the colonists rebel by inventing.
It's 1888, and sixteen-year-old Verity Newton lands a job in New York as a governess to a wealthy leading family—but she quickly learns that the family has big secrets. Magisters have always ruled the colonies, but now an underground society of mechanics and engineers are developing non-magical sources of power via steam engines that they hope will help them gain freedom from British rule. The family Verity works for is magister—but it seems like the children's young guardian uncle is sympathetic to the rebel cause. As Verity falls for a charming rebel inventor and agrees to become a spy, she also becomes more and more enmeshed in the magister family's life. She soon realizes she's uniquely positioned to advance the cause—but to do so, she'll have to reveal her own dangerous secret.
Ruth Carver has always competed like her life depends on it. Ambitious. Tough. Maybe even mean. It's no wonder people call her Ruthless.
When she wakes up with a concussion in the bed of a moving pickup trick, she realizes she has been entered into a contest she can't afford to lose.
At a remote, rotting cabin deep in the Blue Ridge Mountains, Ruth's blindfold comes off and she comes face-to-face with her captor. A man who believes his mission is to punish bad girls like Ruth. A man who has done this six times before.
The other girls were never heard from again, but Ruth won't go down easy. She escapes into the wilderness, but her hunter is close at her heels. That's when the real battle begins. That's when Ruth must decides just how far she'll go in order to survive.
Back home, they called her Ruthless. They had no idea just how right they were.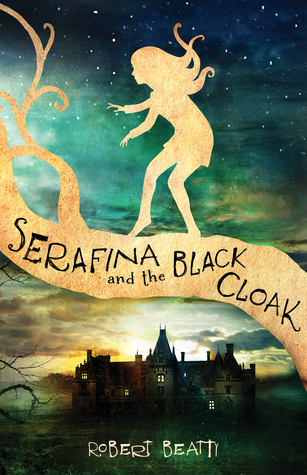 "Never go into the deep parts of the forest, for there are many dangers there and they will ensnare your soul."
Serafina has never had a reason to disobey her pa and venture beyond the grounds of Biltmore Estate. There's plenty to explore in the shadowed corridors of her vast home, but she must take care to never be seen. None of the rich folk upstairs know that Serafina exists; she and her pa, the estate's maintenance man, have secretly lived in the basement for as long as Serafina can remember.
But when children at the estate start disappearing, only Serafina knows who the culprit is: a terrifying man in a black cloak who stalks Biltmore's corridors at night. Following her own harrowing escape, Serafina risks everything by joining forces with Braeden Vanderbilt, the young nephew of Biltmore's owners. Braeden and Serafina must uncover the Man in the Black Cloak's true identity before all of the children vanish one by one.
Serafina's hunt leads her into the very forest that she has been taught to fear. There she discovers a forgotten legacy of magic that is bound to her own identity. In order to save the children of Biltmore, Serafina must seek the answers that will unlock the puzzle of her past.
The summer of 1983 was the summer hip-hop proved its staying power. The South Bronx is steeped in Reaganomics, war in the Middle East, and the twin epidemics of crack and AIDS, but Raymond "Smiles" King and Guillermo "Nike" Vega have more immediate concerns.
Smiles was supposed to be the assistant crew chief at his summer camp, but the director chose Cookie Camacho instead, kicking off a summer-long rivalry. Meanwhile, the aspiring b-boy Nike has set his wandering eye on Sara, the sweet yet sassy new camp counselor, as well as top prize at a breakdancing competition downtown. The two friends have been drifting apart ever since Smiles got a scholarship to a fancy private school, and this summer the air is heavy with postponed decisions that will finally be made.
Raw and poignant, this is a story of music, urban plight, and racial tension that's as relevant today as it was in 1983.
Adam Stone wants freedom and peace. He wants a chance to escape Blackwater, the dust-bowl desert town he grew up in. Most of all, he wants the beautiful Sadie Blood. Alongside Sadie and the dangerous outsider Kane, Adam will ride the Blackwater Trail in a brutal race that will test them all, body and soul. Only the strongest will survive.
The prize? A one-way ticket to Sky-Base and unimaginable luxury.
And for a chance at this new life, Adam will risk everything.
The war: The lies that started the conflict are in the open now, but the war between the humans and the jinn is as bitter as ever—and becoming far more treacherous.
The sisters: Najwa and Zayele have just learned they're half-jinni, half-human twins. Najwa is now the jinni representative at the human palace, working to bring peace. But her new role comes at a price—she's no longer allowed alone with her cherished Prince Kamal. And as Zayele adjusts to life among the jinn, she discovers that she's a magus, one of the most powerful jinn in the Cavern. Suddenly, she's thrown into special training, and the strongest young men in the army are competing to be paired up with her.
The wish: Once again, Zayele makes a wish. A wish that she doesn't think can possibly go wrong. A wish that neither sister could imagine would change the outcome of the war.
It is the summer of 1892, one year since Sophia Tims and her friend Theo embarked upon the dangerous adventure that rewrote the map of the world. Since their return home to Boston, she has continued searching for clues to her parents' disappearance, combing archives and libraries, grasping at even the most slender leads. Theo has apprenticed himself to an explorer in order to follow those leads across the country—but one after another proves to be a dead end.
Then Sophia discovers that a crucial piece of the puzzle exists in a foreign Age. At the same time, Theo discovers that his old life outside the law threatens to destroy the new one he has built with Sophia and her uncle Shadrack. What he and Sophia do not know is that their separate discoveries are intertwined, and that one remarkable person is part of both.
There is a city that holds all of the answers—but it cannot be found on any map. Surrounded by plague, it can only be reached by a journey through darkness and chaos, which is at the same time the plague's cure: The Golden Specific.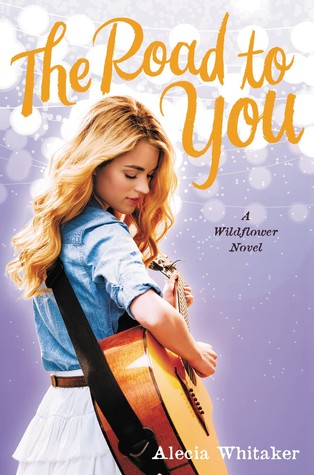 Bright lights… Screaming fans… Cute roadies… Country music sensation Bird Barrett is officially on tour. The months flash by in an exciting whirlwind, due–in no small part–to a certain dreamy lighting tech named Kai.
After the tour wraps up, Bird makes the move to LA, finding herself at the center of a trumped-up rivalry with another country music starlet she barely knows. Meanwhile, Kai's out on tour again with an indie rock band and growing distant, and Bird has the label breathing down her neck for a new hit song. Finding true love is supposed to be inspiring, so why does penning the next great country pop ballad suddenly feel so hard?
When a local myth starts to seem like a dangerous reality, two girls are set on a path that could change their lives forever
"When I was little, I imagined a monster: Scaly hands. Pits for eyes…"
When Tracy and her best friend, Lisa, were kids, stories about a man—a creep who exposes himself to little girls—kept them out of the woods and in their own backyards. But Tracy and Lisa aren't so little anymore, and the man in the woods is nothing but a stupid legend. Right?
But someone is in the woods. Someone is watching. And he knows all their secrets, secrets they can't tell anyone—not even each other.
"Monsters don't exist."
Lisa's just being paranoid. At least that's what Tracy thinks. But when a disturbing "gift" confirms her worst fears, it sets the girls on a dangerous journey that takes them beyond the edge of the woods. But reality is more terrifying than the most chilling myth, and what they find will test the bonds of friendship, loyalty, and love.
"Once upon a time, two girls were lost in the woods."
In Barbara's Stewart's What We Knew, Tracy and Lisa can't destroy the evil they'll face, but can they stop it from destroying each other?