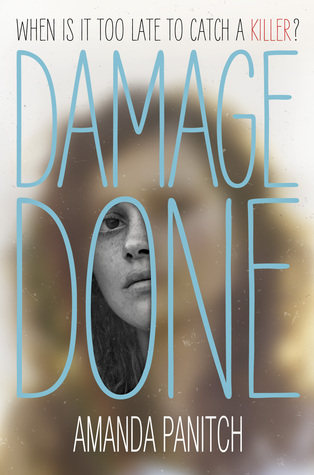 22 minutes separate Julia Vann's before and after.
Before: Julia had a twin brother, a boyfriend, and a best friend.
After: She has a new identity, a new hometown, and memories of those twenty-two minutes that refuse to come into focus. At least, that's what she tells the police.
Now that she's Lucy Black, she's able to begin again. She's even getting used to the empty bedroom where her brother should be. And her fresh start has attracted the attention of one of the hottest guys in school, a boy who will do anything to protect her. But when someone much more dangerous also takes notice, Lucy's forced to confront the dark secrets she thought were safely left behind.
One thing is clear: The damage done can never be erased. It's only just beginning. . . .
After placing teenage mixed martial arts phenom McCutcheon Daniels and his mother and sister in the Witness Relocation Program,the FBI comes to realize they have a unique asset on their hands. Recruited to help the FBI, McCutcheon finds himself hunting bad guys. But when he discovers that the notorious Priests have targeted Kaitlyn-the girl he loves and was forced to leave behind-as a way to seek revenge on the Daniels family, MD convinces the FBI to send him right into the belly of the beast: Jenkells State Penitentiary where the mob boss of Detroit is serving time. Yet in his universe where up is down, McCutcheon ends up disavowed by the government and left to rot in one of America's most notorious prisons. It's there here connects with his father and discovers the truth about his circumstances. McCutcheon, a trained urban warrior, escapes and sets out for revenge on those who betrayed him and his family.
Simon has an encounter with Downworlders and is reprimanded for not following the rules for Academy students interacting with Downworlders. A story within a story: Andrew Blackthorn, while a student at the Academy, becomes enthralled by a faerie and has two children with her: Mark and Helen.
Seventeen-year-old Violet's entire life has revolved around one thing: becoming Erica Silverman, an heiress kidnapped at age five and never seen again.
Violet's father, the best con man in Las Vegas, has a plan, chilling in its very specific precision. Violet shares a blood type with Erica; soon, thanks to surgery and blackmail, she has the same face, body, and DNA. She knows every detail of the Silvermans' lives, as well as the PTSD she will have to fake around them. And then, when the time is right, she "reappears"—Erica Silverman, brought home by some kind of miracle.
But she is also Violet, and she has a job: Stay long enough to steal the Silverman Painting, an Old Master legendary in the Vegas crime world. Walking a razor's edge, calculating every decision, not sure sometimes who she is or what she is doing it for, Violet is an unforgettable heroine, andPretending to be Erica is a killer debut.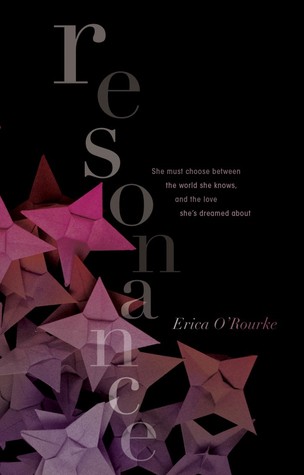 As a Walker between worlds, Del is responsible for the love of her life—and the fate of millions—in this thrilling sequel to Dissonance.
Del risked everything to save Simon, and now he's gone, off in another world with no way for Del to find him.
She's back at the Consort—training to be a Walker like everyone in her family. But the Free Walkers have other plans for her. This rebel group is trying to convince Del that the Consort is evil, and that her parents are unwittingly helping the Consort kill millions of people. The Free Walkers make Del the ultimate promise: if Del joins their fight, she will be reunited with Simon.
In agreeing, Del might be endangering her family. But if she doesn't, innocent people will die, and Simon will be lost to her forever. The fate of the multiverse depends on her choice…
In this decidedly unhelpful, candid, hilarious "how-to" guide, YouTube personality Miranda Sings offers life lessons and tutorials with her signature sassy attitude.
Over six million social media fans can't be wrong: Miranda Sings is one of the funniest faces on YouTube. As a bumbling, ironically talentless, self-absorbed personality (a young Gilda Radner, if you will), she offers up a vlog of helpful advice every week on her widely popular YouTube channel. For the first time ever, Miranda is putting her advice to paper in this easy-to-follow guide, illustrated by Miranda herself. In it, you'll find instructions on everything: how to get a boyfriend (wear all black and carry a fishing net), to dressing for a date (sequins and an orange tutu), to performing magic ("Magic is Lying"), and much, much more! Miranda-isms abound in these self-declared lifesaving pages, and if you don't like it…well, as Miranda would say…"Haters, back off!"
In the gritty city of Dusk, seventeen-year-old Irina makes her living as the street magician Bantheir's assistant. The job isn't glamorous, but she loves the crowds, the shows, and most of all, the illusion of magic. But Irina's world is shattered the night she is arrested and charged as Bantheir's accomplice to murder—murder by magic.
Real magic, the kind that's been forbidden since the old wars.
Irina finds the idea of flashy showman Bantheir using actual magic to kill someone laughable, but she's the only one who sees how ridiculous the claim is. But how can she convince everyone Bantheir is innocent when they've already made up their minds? Desperate, Irina must decide who she can trust to help her win her freedom. Is the surly, handsome Captain Leonid telling the truth when he says he believes Irina is innocent, or is he just using her to get to Bantheir? What about Aden, the sweet soldier and longtime fan of Irina's who claims he's on her side?
Irina said she wanted to know the truth, but when she stumbles across a dark secret that changes everything, will she be strong enough to survive?
As A World Without Princes closed, the end was written and former best friends Sophie and Agatha went their separate ways. Agatha was whisked back to Gavaldon with Tedros and Sophie stayed behind with the beautiful young School Master.
But as they settle into their new lives, their story begs to be re-written, and this time, theirs isn't the only one. With the girls apart, Evil has taken over and the villains of the past have come back to change their tales and turn the world of Good and Evil upside down.
They thought they were the only ones left. They were wrong.
After the unexpected revelation at the end of the first book, Donna and Jefferson are separated. Jefferson returns to NYC and tries to bring a cure to the Sickness back to the Washington Square tribe, while Donna finds herself in England, facing an unimaginable new world. Can the two reunite and prevent an even greater disaster than the Sickness?
In an America split into the genetically superior and inferior, a fiercely ambitious ballerina and a boy from the wrong side of the tracks must stop a deadly virus that is spreading quickly.
Determined to escape from TOR-N, a corrupt Narxis research center, Davis meets another recovered patient, Mercer, whose sweet smile and quirky sense of humor give her hope in humanity again—and a way out. As they make a perilous journey seeking clues that could lead to a cure, Davis and Mercer's friendship begins to evolve into something more… but she's still struggling to let go of her feelings for Cole, whom she believes is dead.
Meanwhile, Cole has plans to change his identity in order to compete in the Olympiads—where Imps have now been invited to compete against Priors. He begins training with Mari, the intense and rebellious daughter of a retired fighter, but through trials and tests that are both exhausting and exhilarating, he finds himself in over his head—literally.
Will both Davis and Cole have the strength to resist temptation? Will they have the courage to face the answers they're seeking? Will their love survive across the divide?