Matt and John are best friends working out in Montauk for the summer.  When Driana, JoJo and Stef invite the boys to their Hamptons mansion, Matt and John find themselves in a sticky situation where temptation rivals sensibility.  The newfound friends head out into the Atlantic after midnight in a stolen boat.  None of them come back whole, and not all of them come back.
What do you do with your last day on earth?
Just over twenty-four hours are left until an asteroid strikes North America, and for Emerson and everyone else who didn't leave, the world will end. But Emerson's world already ended when she ran away from home. Since then, she has lived on the streets, relying on her wits and on her friend Vince to help her find places to sleep and food to eat.
The city's quieter now that most people are gone, and no one seems to know what to do as the end approaches. But then Emerson and Vince meet Carl, who tells them he has been granting people's wishes — and gives them his wallet full of money.
Suddenly, this last day seems full of possibility. Emerson and Vince can grant a lot of wishes in one last day — maybe even their own.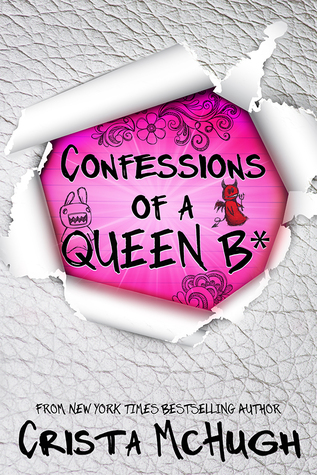 Alexis Wyndham is the other type of Queen B—the Queen Bitch.
After years of being the subject of ridicule, she revels in her ability to make the in-crowd cower via the exposés on her blog, The Eastline Spy. Now that she's carved out her place in the high school hierarchy, she uses her position to help the unpopular kids walking the hallways.
Saving a freshman from bullies? Check.
Swapping insults with the head cheerleader? Check.
Falling for the star quarterback? So not a part of her plan.
But when Brett offers to help her solve the mystery of who's posting X-rated videos from the girls' locker room, she'll have to swallow her pride and learn to see past the high school stereotypes she's never questioned—until now.
Lesson #1: You come for me, I come back even harder for you. Fair exchange. No robberies. Isis Carter got schooled early on in surviving the streets. When some girls put a beatdown on her, she took back what was hers. When her brother was killed and her mom, Queenie, bailed, Isis fought to stay strong. And when her dad abandoned her for his new family, sixteen-year-old Isis buried the hurt by looking out for herself—and hookin' up with bad boy Fresh…until a run-in with the law shatters Isis's world and threatens to destroy her future.
Now the only person Isis can rely on is herself…until her secret crush K-Rock steps in. But when Isis lets her guard down, will she be given a second chance to get her life straight or will it cost her everything?
Some loves will last 'til your dying breath
Every choice has consequences—but seventeen-year-old Layla faces tougher choices than most. Light or darkness. Wickedly sexy demon prince Roth, or Zayne, the gorgeous, protective Warden she never thought could be hers. Hardest of all, Layla has to decide which side of herself to trust.
Layla has a new problem, too. A Lilin—the deadliest of demons—has been unleashed, wreaking havoc on those around her…including her best friend. To keep Sam from a fate much, much worse than death, Layla must strike a deal with the enemy while saving her city—and her race—from destruction.
Torn between two worlds and two different boys, Layla has no certainties, least of all survival, especially when an old bargain comes back to haunt them all. But sometimes, when secrets are everywhere and the truth seems unknowable, you have to listen to your heart, pick a side—and then fight like hell…
Words are weapons
Princess Skara has seen all she loved made blood and ashes. She is left with only words. But the right words can be as deadly as any blade. She must conquer her fears and sharpen her wits to a lethal edge if she is to reclaim her birthright.
Only half a war is fought with swords
The deep-cunning Father Yarvi has walked a long road from crippled slave to king's minister. He has made allies of old foes and stitched together an uneasy peace. But now the ruthless Grandmother Wexen has raised the greatest army since the elves made war on God, and put Bright Yilling at its head – a man who worships no god but Death.
Sometimes one must fight evil with evil
Some – like Thorn Bathu and the sword-bearer Raith – are born to fight, perhaps to die. Others – like Brand the smith and Koll the wood-carver – would rather stand in the light. But when Mother War spreads her iron wings, she may cast the whole Shattered Sea into darkness.
In The Wonderful Wizard of Oz, the Wizard gave the Tin Woodman a heart, and all lived happily ever after—or so the story goes. But in Heart of Tin, the heart wants what the heart wants—and the Tin Woodman's heart pines for Dorothy. The gift that the Wizard once bestowed on him turns twisted with longing. And when Dorothy returns to Oz with her own dark agenda, the Tin Woodman will do whatever it takes to help her rise to power—and to make her his.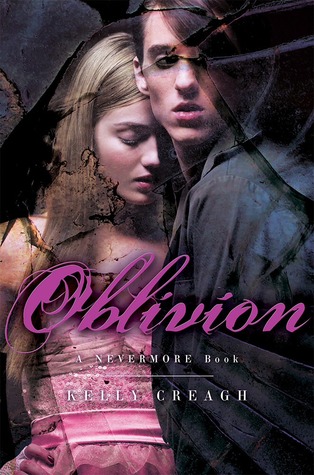 The boundaries which divide Life from Death are at best shadowy and vague. Who shall say where the one ends, and where the other begins? —Edgar Allan Poe
The fine line between life and death blurred long ago for Isobel Lanley. After a deadly confrontation with Varen in the dreamworld, she's terrified to return to that desolate and dangerous place. But when her nightmares resume, bleeding into reality, she is left with no choice. Varen's darkness is catching up to her. To everything. Threatening to devour it all.
Isobel fears for her world. For her sanity and Varen's—especially after a fresh and devastating loss. To make matters worse, the ghostly demon Lilith wants Varen for her own, and she will do anything to keep him in her grasp—anything.