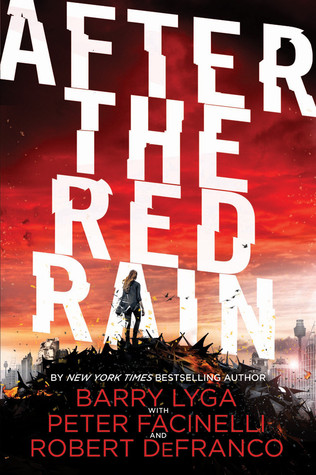 On the ruined planet Earth, where 50 billion people are confined to megacities and resources are scarce, Deedra has been handed a bleak and mundane existence by the Magistrate she works so hard for. But one day she comes across a beautiful boy named Rose struggling to cross the river–a boy with a secretive past and special abilities, who is somehow able to find comfort and life from their dying planet.
But just as the two form a bond, it is quickly torn apart after the Magistrate's son is murdered and Rose becomes the prime suspect. Little do Deedra and Rose know how much their relationship will affect the fate of everyone who lives on the planet.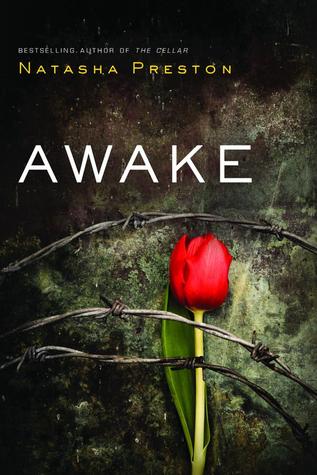 Scarlett doesn't remember anything before the age of five. Her parents say it's from the trauma of seeing her house burn down, and she accepts the life they've created for her without question—until a car accident causes Scarlett to start remembering pieces of an unfamiliar past.
When a new guy moves into town, Scarlett feels an instant spark. But Noah knows the truth of Scarlett's past, and he's determined to shield her from it…because Scarlett grew up in a cult called Eternal Light, controlled by her biological parents.
And they want her back.
It's his senior year and Will Shea has conned his way into one of the country's most elite prep schools. But he soon runs into Andrea, a fellow con-artist. With the school not big enough for the both of them, they make a bet that whoever can con Brandt Rush, the richest, most privileged student in the school out of $50K, gets to stay at the school. Will starts setting up his con (an online poker scam) with his uncle who's one of the best grifters in the business, but also with the unwanted help of his father. The plot thickens as Will starts falling for fellow student Gatsby, and some of Will's lies start to catch up with him. In this twisty tale of scams, secrets, lies and deception, it hard to figure out who's conning who!
Cast out by her kingdom and far from home, she's the Kanin people's only hope.
Bryn Aven – unjustly charged with murder and treason – is on the run. The one person who can help is her greatest enemy, the enigmatic Konstantin Black. Konstantin is her only ally against those who have taken over her kingdom and threaten to destroy everything she holds dear. But can she trust him?
As Bryn fights to clear her name, the Kanin rulers' darkest secrets are coming to light… and now the entire troll world is on the brink of war. Will it tear Bryn from Ridley Dresden, the only guy she's ever loved? And can she join forces with Finn Holmes and the Trylle kingdom? One thing is certain: an epic battle is underway—and when it's complete, nothing will ever be the same…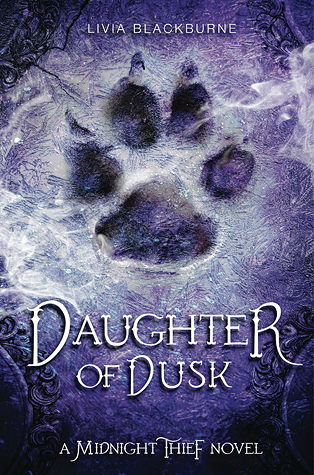 After learning the truth about her bloodlines, Kyra can't help but feel like a monster.
Though she's formed a tentative alliance with the Palace, Kyra must keep her identity a secret or risk being hunted like the rest of her Demon Rider kin. Tristam and the imprisoned assassin James are among the few who know about her heritage, but when Tristam reveals a heartbreaking secret of his own, Kyra's not sure she can trust him. And with James's fate in the hands of the palace, Kyra fears that he will give her away to save himself.
As tensions rise within Forge's Council, and vicious Demon Rider attacks continue in surrounding villages, Kyra knows she must do something to save her city. But she walks a dangerous line between opposing armies: will she be able to use her link to the Demon Riders for good, or will her Makvani blood prove to be deadly?
Sixteen-year-old Kara McKinley is about to realize her dream of becoming a professional baker. Beautifully designed and piped, her cookies are masterpieces, but also her ticket out of rainy Seattle—if she wins the upcoming national baking competition and its scholarship prize to culinary school in California. Kara can no longer stand the home where her family lived, laughed, and ultimately imploded after her mean-spirited big sister Kellen died in a drowning accident. Kara's dad has since fled, and her mom has turned from a high-powered attorney into a nutty holy-rolling Christian fundamentalist peddling "Soul Soup" in the family café. All Kara has left are memories of better times.
But the past holds many secrets, and they come to light as Kara faces a secret terror. Someone is leaving her handwritten notes. Someone who knows exactly where she is and what's she's doing. As they lead her to piece together the events that preceded Kellen's terrible, life-changing betrayal years before, she starts to catch glimpses of her dead sister: an unwelcome ghost in filthy Ugg boots. If Kara doesn't figure out who her stalker is, and soon, she could lose everything. Her chance of escape. The boy she's beginning to love and trust. Even her life.
Avery is looking forward to another summer at Grandma's farm, at least until her brother says he's too old for "Kingdom," the imaginary world they'd spent years creating. Lucky for her, there's a new kid staying in the cottage down the road: a city boy with a famous dad, Julian's more than a little full of himself, but he's also a storyteller like Avery. So when he announces his plan to film a ghost story, Avery is eager to join in.
Unfortunately, Julian wants to film at Hilliard House, a looming, empty mansion that Grandma has absolutely forbidden her to enter. As terrified as Avery is of Grandma's wrath, the allure of filmmaking is impossible to resist.
As the kids explore the secrets of Hilliard house, eerie things begin to happen, and the "imaginary" dangers in their movie threaten to become very real. Have Avery and Julian awakened a menacing presence? Can they turn back before they go too far?
Bridge is an accident survivor who's wondering why she's still alive. Emily has new curves and an almost-boyfriend who wants a certain kind of picture. Tabitha sees through everybody's games–or so she tells the world. The three girls are best friends with one rule: No fighting. Can it get them through seventh grade?
This year everything is different for Sherm Russo as he gets to know Bridge Barsamian. What does it mean to fall for a girl–as a friend?
On Valentine's Day, an unnamed high school girl struggles with a betrayal. How long can she hide in plain sight?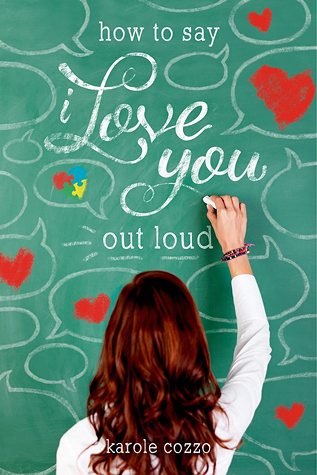 Words are strong. Love is stronger.
When Jordyn Michaelson's autistic brother joins her at her elite school, she's determined not to let anyone know they're related. Even if that means closing herself off to all her closest friends, including charming football stud Alex Colby. But despite her best intentions, she just can't shake the memory of kissing Alex last summer, and the desire to do it again.
Can Jordyn find the courage to tell Alex how she really feels—and the truth about her family—before he slips away forever?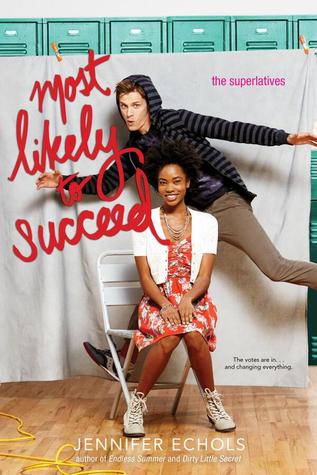 As vice president of Student Council, Kaye knows the importance of keeping order. Not only in school, but in her personal life. Which is why she and her boyfriend, Aidan, already have their lives mapped out: attend Columbia University together, pursue banking careers, and eventually get married. Everything Kaye has accomplished in high school—student government, cheerleading, stellar grades—has been in preparation for that future.
To his entire class, Sawyer is an irreverent bad boy. His antics on the field as school mascot and his love of partying have earned him total slacker status. But while he and Kaye appear to be opposites on every level, fate—and their friends—keep conspiring to throw them together. Perhaps the seniors see the simmering attraction Kaye and Sawyer are unwilling to acknowledge to themselves…
As the year unfolds, Kaye begins to realize her ideal life is not what she thought. And Sawyer decides it's finally time to let down the facade and show everyone who he really is. Is a relationship between them most likely to succeed—or will it be their favorite mistake?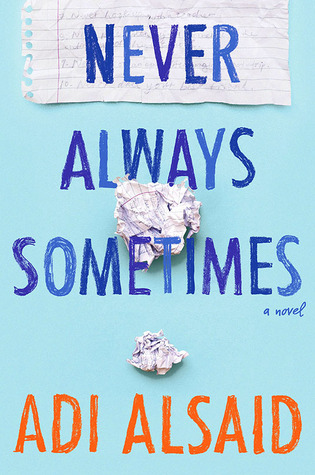 Never date your best friend
Always be original
Sometimes rules are meant to be broken
Best friends Dave and Julia were determined to never be cliché high school kids—the ones who sit at the same lunch table every day, dissecting the drama from homeroom and plotting their campaigns for prom king and queen. They even wrote their own Never List of everything they vowed they'd never, ever do in high school.
Some of the rules have been easy to follow, like #5, never die your hair a color of the rainbow, or #7, never hook up with a teacher. But Dave has a secret: he's broken rule #8, never pine silently after someone for the entirety of high school. It's either that or break rule #10, never date your best friend. Dave has loved Julia for as long as he can remember.
Julia is beautiful, wild and impetuous. So when she suggests they do every Never on the list, Dave is happy to play along. He even dyes his hair an unfortunate shade of green. It starts as a joke, but then a funny thing happens: Dave and Julia discover that by skipping the clichés, they've actually been missing out on high school. And maybe even on love.
Tyler has a football scholarship to Stanford, a hot girlfriend, and a reliable army of friends to party with. Then his mom kills herself. And Tyler lets it all go. Now he needs to dodge what his dad is offering (verbal tirades and abuse) and earn what his dad isn't (money). Tyler finds a job that crashes him into Jordyn, his former childhood friend turned angry-loner goth-girl. She brings Tyler an unexpected reprieve from the never-ending pity party his life has become. How could he not fall for her? But with his dad more brutally unpredictable than ever, Tyler knows he can't risk bringing Jordyn too deeply into the chaos. So when violence rocks his world again, will it be Jordyn who shows him the way to a hopeful future? Or after everything, will Tyler have to find it in himself?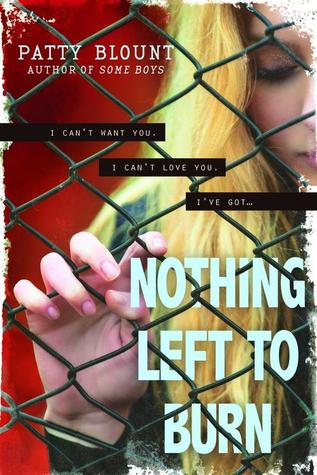 Reece's father hasn't spoken to him since the car wreck that killed Reece's brother. Desperate for forgiveness, Reece joins the Junior Cadet program at his dad's firehouse. But the program is grueling, and Reece isn't sure he can make it through. Then he meets Amanda.
Amanda understands wanting to belong. As a foster kid, the firehouse is the only place that feels like home. She agrees to help Reece, but falling for him wasn't part of the deal. And when a string of arsons suddenly point to Amanda, their relationship could go up in flames.
In the year since the collapse of the slaughterhouse where Wen worked as her father's medical assistant, she's held all her secrets close. She works in the clinic at the weapons factory and sneaks away to nurse Bo, once the Ghost, now a boy determined to transform himself into a living machine. Their strange, fragile friendship soothes some of the ache of missing Melik, the strong-willed Noor who walked away from Wen all those months ago—but it can't quell her fears for him.
The Noor are waging a rebellion in the west. When she overhears plans to crush Melik's people with the powerful war machines created at the factory, Wen makes the painful decision to leave behind all she has known—including Bo—to warn them. But the farther she journeys into the warzone, the more confusing things become. A year of brutality seems to have changed Melik, and Wen has a decision to make about him and his people: How much is she willing to sacrifice to save them from complete annihilation?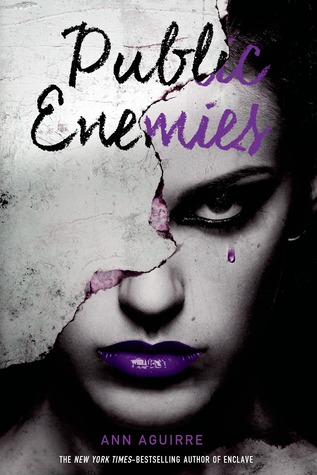 Through a Faustian bargain, Edie Kramer has been pulled into the dangerous world of the Immortal Game, where belief makes your nightmares real. Hungry for sport, fears-made-flesh are always raising the stakes. To them, human lives are less than nothing, just pieces on a board.
Because of her boyfriend Kian's sacrifice, she's operating under the mysterious Harbinger's aegis, but his patronage could prove as fatal as the opposition. Raw from deepest loss, she's terrified over the deal Kian made for her. Though her very public enemies keep sending foot soldiers–mercenary monsters committed to her destruction–she's not the one playing under a doom clock. Kian has six months…unless Edie can save him. And this is a game she can't bear to lose.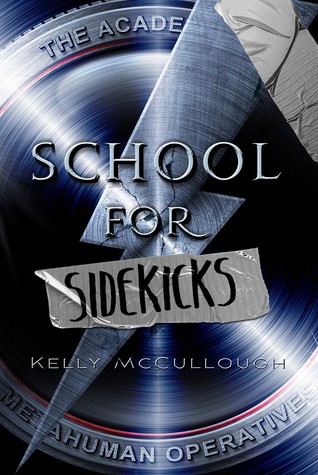 Evan Quick is a GIANT superhero geek who dreams of one day becoming a superhero himself. Every morning he checks to see if he's developed his powers overnight, and every day there's nothing. No flying, no super strength, no invulnerability—that always hurts to check—no telepathy, no magic. Not even the ability to turn off the alarm clock without smacking the switch.
But then Evan somehow manages to survive a supervillian's death ray, and is sent to the Academy for Metahuman Operatives. Unfortunately, his new school is not what he expected, and instead of fighting bad guys, Evan finds himself blacklisted, and on the wrong side of the school's director. If Evan ever wants to realize his dream, he must convince his "mentor" Foxman, a semi-retired has-been, to become a real hero once again.
Stick Patterson is the best wide receiver in the history of his high school. A college scholarship is his for the asking, but Stick has fallen out of love with football. He deals with unending pressure, spends hours at grueling practices, and tries to live up to expectations of perfection. In a fit of frustration, he quits the team. But then he meets Preston, who is small, nerdy, and convinced he's a superhero. Preston's father was murdered in front of him, and now he spends his nights trying to stop local crime.
"Stick" is the story of two boys–one who dresses up in a costume to make other people happy and another who dresses up in a costume to make a difference in the world. Stick comes to realize that Preston's fantasy world is not that far removed from his own, and both will help each other figure out just what they want to do with their lives.
When Dan, Abby, and Jordan meet Oliver in Catacomb―the third book in the Asylum series―he is a mysterious young antiques dealer with a dark past. But before he was stuck in America's most haunted city, he was a teenager with a bright future ahead of him. In this story, we find Oliver saving up to attend his dream college in the fall and leave behind his family's New Orleans antique shop for good. And if his job just happens to involve robbing graves for a group calling themselves the Bone Artists, well—money is money, and it's only for now. But Oliver soon learns that the Bone Artists don't take kindly to deserters. And there are some debts that can never be repaid.
As sixteen-year-old Leilani and her family learn to live without electronics, farming the land as her ancestors did, she finds strength in her relatives, her friendships, and her strange connection to the Emerald Orchid–the force whose presence caused global devastation–but suffers regret over what she must do to survive.
"When I met Oliver Perry, I had no clue he was the lead singer for The Heartbreakers. And he had no idea that I was the only girl in the world who hated his music."
Stella will do anything for her sick sister, Cara—even stand in line for an autographed Heartbreakers CD…for four hours. She's totally winning best birthday gift this year. At least she met a cute boy with soft brown hair and gorgeous blue eyes while getting her caffeine fix. Too bad she'll never see him again.
Except, Stella's life has suddenly turned into a cheesy love song. Because Starbucks Boy is Oliver Perry – lead singer for the Heartbreakers. And even after she calls his music crap, Oliver still gives Stella his phone number. And whispers quotes from her favorite Disney movie in her ear. OMG, what is her life?
But how can Stella even think about being with Oliver — dating and laughing and pulling pranks with the band — when her sister could be dying of cancer?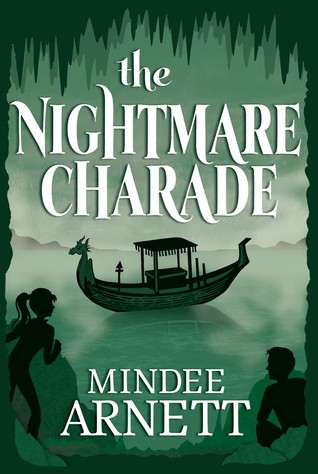 Sixteen-year-old Dusty Everhart breaks into houses late at night, but not because she's a criminal. No, she's a Nightmare. Literally. Dusty is a magical being who feeds on human dreams.
Being the only Nightmare at Arkwell Academy, a boarding school for magickind, and living in the shadow of her mother's infamy is hard enough, not to mention the crazy events of the past year. Dusty may have saved the day, but there are many days left in the year, and with an old foe back to seek revenge, she'll need all her strength to defeat him and save her friends.
"My fellow monsters," said Moreau. "No longer will we hide in the shadows, cringing, cowardly, hiding our true potential. You see, the humans do not view us as people. We must force them to expand their view of personhood to include us. By any means necessary."
A year ago, Boy, the son of Frankenstein's monster, had never even met a human. Now he's living with his human "family," the descendants of Dr. Frankenstein, in Switzerland. That is, until the maniacal genius Dr. Moreau, long-ago banished to a remote island for his crimes against humanity, asks for Boy's help.   Moreau wants Boy to join his army of animal/human hybrid creatures and help him overthrow human society. Boy will do anything to save this broken, wondrous world from the war that threatens to split it in two. But how much will he have to give up? And is the world worth saving?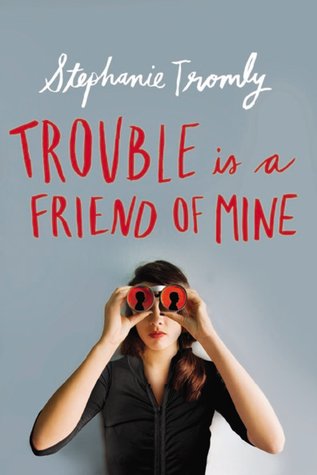 Preparing to survive a typical day of being Digby's friend wasn't that different from preparing to survive the apocalypse.
Her first day not in school (because she cut) in her new hometown that will soon be her old hometown (because she's getting out of Dodge as fast as she can) Zoe meets Digby. Or rather, Digby decides he's going to meet Zoe and get her to help him find missing teenager. Zoe isn't sure how, but Digby—the odd and brilliant and somehow…attractive?—Digby always gets what he wants, including her help on several illegal ventures. Before she knows it, Zoe has vandalized an office complex with fake snow, pretended to buy drugs alongside a handsome football player dressed like the Hulk, had a throw-down with a possible cult, and, oh yeah, saved her new hometown (which might be worth making her permanent hometown after all.)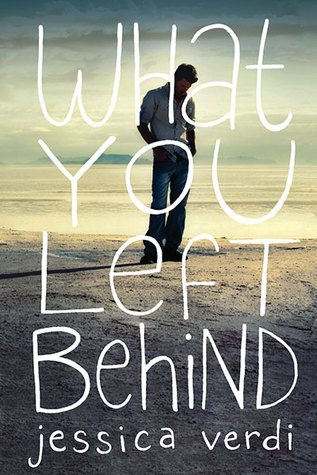 It's all Ryden's fault. If he hadn't gotten Meg pregnant, she would have never stopped her chemo treatments and would still be alive. Instead, he's failing fatherhood one dirty diaper at a time. And it's not like he's had time to grieve while struggling to care for their infant daughter, start his senior year, and earn the soccer scholarship he needs to go to college.
The one person who makes Ryden feel like his old self is Joni. She's fun and energetic—and doesn't know he has a baby. But the more time they spend together, the harder it becomes to keep his two worlds separate. Finding one of Meg's journals only stirs up old emotions, and Ryden's convinced Meg left other notebooks for him to find, some message to help his new life make sense. But how is he going to have a future if he can't let go of the past?
An artist without a cause meets a rebel without a clue.
Eevee is a promising young artist and the governor's daughter in a city where censorship is everywhere and security is everything. When a fire devastates her exhibition—years in the making—her dreams of attending an elite art institute are dashed. She's struggling to find inspiration when she meets Danny, a boy from a different world. Literally.
Raised in a foster home, Danny has led a life full of hurt and hardship until a glitch in the universe changes everything. Suddenly Danny is living in a home he's never seen, with parents who miraculously survived the car crash that should have killed them. It's like he's a new Danny. But this alternate self has secrets—ties to an underground anarchist group that have already landed him in hot water. When he starts to develop feelings for Eevee, he's even more disturbed to learn that he might have started the fire that ruined her work.
As Danny sifts through clues from his past and Eevee attempts to piece together her future, they uncover a secret that's bigger than both of them. . . . And together, they must correct the breach between the worlds before it's too late.