So….I kind of dropped the ball on this. School started this week, and I've been crazy busy with readings and homework. I meant to schedule this over the weekend to make sure that it did get up on time, but it slipped my mind entirely. Sorry about that. I'll make sure to get my posts scheduled so I'm not like scrambling with homework and blog posts and LSAT practice.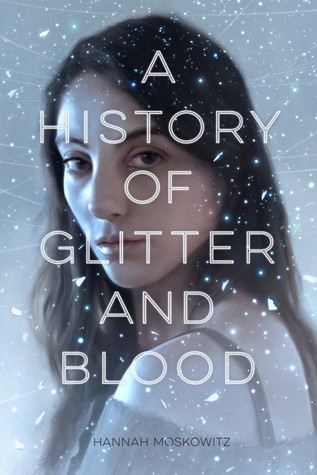 Sixteen-year-old Beckan and her friends are the only fairies brave enough to stay in Ferrum when war breaks out. Now there is tension between the immortal fairies, the subterranean gnomes, and the mysterious tightropers who arrived to liberate the fairies.
But when Beckan's clan is forced to venture into the gnome underworld to survive, they find themselves tentatively forming unlikely friendships and making sacrifices they couldn't have imagined. As danger mounts, Beckan finds herself caught between her loyalty to her friends, her desire for peace, and a love she never expected.
When Simon is kidnapped by the fey, he's amazed to find a friend in former Shadowhunter Mark Blackthorn. One of ten adventures in Tales from the Shadowhunter Academy.
After Simon is kidnapped by faeries (why is he always kidnapped?), he uncovers rumors of a secret weapon Sebastian left behind for the faerie queen. He must escape the Fey, relying on his only ally, former Shadowhunter and Dark Artifices character Mark Blackthorn.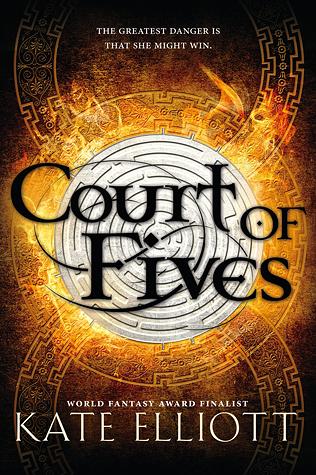 On the Fives court, everyone is equal.
And everyone is dangerous.
Jessamy's life is a balance between acting like an upper-class Patron and dreaming of the freedom of the Commoners. But away from her family, she can be whomever she wants when she sneaks out to train for the Fives, an intricate, multilevel athletic competition that offers a chance for glory to the kingdom's best competitors.
Then Jes meets Kalliarkos, and an improbable friendship between the two Fives competitors—one of mixed race and the other a Patron boy—causes heads to turn. When Kal's powerful, scheming uncle tears Jes's family apart, she'll have to test her new friend's loyalty and risk the vengeance of a royal clan to save her mother and sisters from certain death.
Ror was raised a commune; she's never attended a day of school, and has seen little of the outside world. What she knows best is drawing. To her, it's like breathing; it's how she makes sense of the world.
When her father burns down the commune with himself inside, Ror's life changes. She, her mother and sister end up in Manhattan, where she runs into trouble—and love—with Trey, the leader of Noise Ink, a graffiti crew.
On the city's streets, and in its museums and galleries, Ror finds herself pulled in different directions. Her father wanted her to make classic art. Noise Ink insists she stay within their lines. Her art teacher urges her to go to college. What does she want?
Imagine a time when the gods turn a blind eye to the agony of men, when the last of the hellions roam the plains and evil stirs beyond the edges of the map. A time when cities burn, and in their ashes, empires rise.
Alexander, Macedonia's sixteen-year-old heir, is on the brink of discovering his fated role in conquering the known world but finds himself drawn to newcomer Katerina, who must navigate the dark secrets of court life while hiding her own mission: kill the Queen. But Kat's first love, Jacob, will go to unthinkable lengths to win her, even if it means competing for her heart with Hephaestion, a murderer sheltered by the prince. And far across the sea, Zofia, a Persian princess and Alexander's unmet fiancée, wants to alter her destiny by seeking the famed and deadly Spirit Eaters.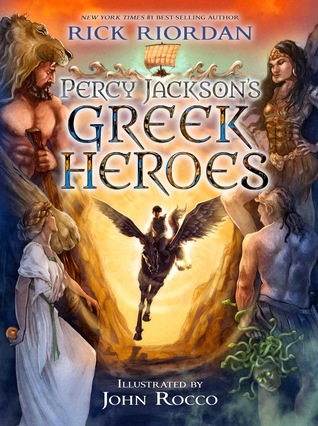 Who cut off Medusa's head? Who was raised by a she-bear? Who tamed Pegasus? It takes a demigod to know, and Percy Jackson can fill you in on the all the daring deeds of Perseus, Atalanta, Bellerophon, and the rest of the major Greek heroes. Told in the funny, irreverent style readers have come to expect from Percy, ( I've had some bad experiences in my time, but the heroes I'm going to tell you about were the original old school hard luck cases. They boldly screwed up where no one had screwed up before. . .) and enhanced with vibrant artwork by Caldecott Honoree John Rocco, this story collection will become the new must-have classic for Rick Riordan's legions of devoted fans–and for anyone who needs a hero. So get your flaming spear. Put on your lion skin cape. Polish your shield and make sure you've got arrows in your quiver. We're going back about four thousand years to decapitate monsters, save some kingdoms, shoot a few gods in the butt, raid the Underworld, and steal loot from evil people. Then, for dessert, we'll die painful tragic deaths. Ready? Sweet. Let's do this.
Sixteen-year-old Pelly has a master plan. After years of therapy, medication, and even a stint in a mental hospital, she's finally ready to re-enter the world of the living. Pelly has been suffering from severe panic attacks ever since her best friend, Tara, disappeared from a mall six years ago.
And her plan seems to be working, until an unkempt girl accompanied by an older man walks into the coffee shop where she works. Pelly thinks she's seen a ghost, until the girl mouths "help me" on the way out, and Pelly knows she's just seen Tara.
Too shocked to do anything, Pelly helplessly watches Tara slip away again as she steels herself against a renewed spiral of crippling anxiety. But rather than being overcome by anxiety, Pelly feels more energized than she has in years. Determined to track down enough evidence to force the police to reopen Tara's file, Pelly's master plan takes a turn for the dangerous.
Pelly decides she cannot be shackled by her past—and the anxiety, fear, and grief that comes with it—any longer if she wants to save Tara. But in seeking answers through whatever means necessary, she'll come face-to-face with true evil. And not all the shackles are in her head…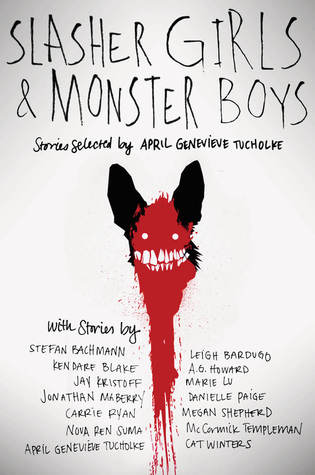 A host of the smartest young adult authors come together in this collection of scary stories and psychological thrillers curated by Between the Devil and the Deep Blue Sea's April Genevieve Tucholke.
Each story draws from a classic tale or two—sometimes of the horror genre, sometimes not—to inspire something new and fresh and terrifying. There are no superficial scares here; these are stories that will make you think even as they keep you on the edge of your seat. From bloody horror to supernatural creatures to unsettling, all-too-possible realism, this collection has something for any reader looking for a thrill.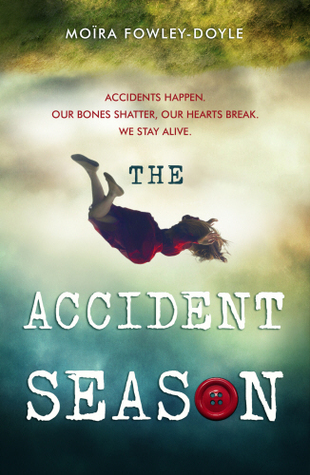 It's the accident season, the same time every year. Bones break, skin tears, bruises bloom.
The accident season has been part of seventeen-year-old Cara's life for as long as she can remember. Towards the end of October, foreshadowed by the deaths of many relatives before them, Cara's family becomes inexplicably accident-prone. They banish knives to locked drawers, cover sharp table edges with padding, switch off electrical items – but injuries follow wherever they go, and the accident season becomes an ever-growing obsession and fear.
But why are they so cursed? And how can they break free?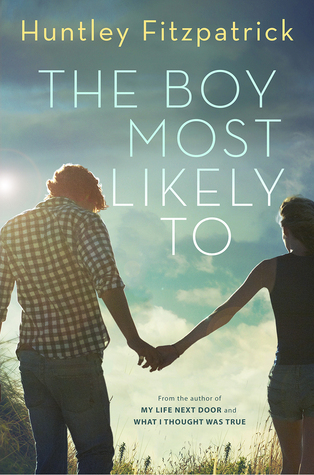 Surprises abound and sparks ignite in the highly anticipated, utterly romantic companion to My Life Next Door
Tim Mason was The Boy Most Likely To:
– find the liquor cabinet blindfolded
– need a liver transplant
– drive his car into a house
Alice Garrett was The Girl Most Likely To:
– well, not date her little brother's baggage-burdened best friend, for starters.
For Tim, it wouldn't be smart to fall for Alice. For Alice, nothing could be scarier than falling for Tim. But Tim has never been known for making the smart choice, and Alice is starting to wonder if the "smart" choice is always the right one. When these two crash into each other, they crash hard.
Then the unexpected consequences of Tim's wild days come back to shock him. He finds himself in a situation that isn't all it appears to be, that he never could have predicted . . . but maybe should have.
And Alice is caught in the middle.
Eleven years ago, Stella and Jeanie disappeared. Stella came back. Jeanie never did.
Now all she wants is a summer full of cove days, friends, and her gorgeous crush—until a fresh corpse leads Stella down a path of ancient evil and secrets.
Stella believes remembering what happened to Jeanie will save her. It won't.
She used to know better than to believe in what slinks through the shadows. Not anymore.