Inspired by Victor Hugo's classic, Les Miserables, A Little in Lovebeautifully conveys the heartbreaking story of street girl Eponine.
Paris, 1832
A girl lies alone in the darkness, clutching a letter to her heart.
Eponine remembers being a child: her swing and the peach tree, and the baby brother she loved. But mostly she remembers being miserable. Taught to lie and cheat, and to hate the one girl, Cosette, who might have been her friend.
Now, at sixteen, the two girls meet again, and Eponine has one more chance. But what is the price of friendship–the love of a boy?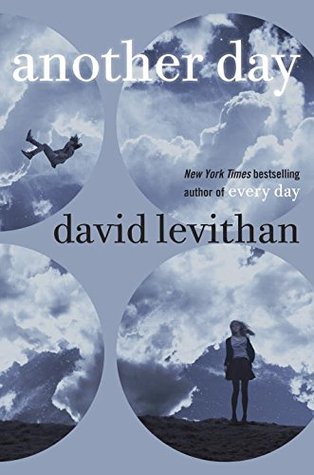 Every day is the same for Rhiannon. She has accepted her life, convinced herself that she deserves her distant, temperamental boyfriend, Justin, even established guidelines by which to live: Don't be too needy. Avoid upsetting him. Never get your hopes up.
Until the morning everything changes. Justin seems to see her, to want to be with her for the first time, and they share a perfect day—a perfect day Justin doesn't remember the next morning. Confused, depressed, and desperate for another day as great as that one, Rhiannon starts questioning everything. Then, one day, a stranger tells her that the Justin she spent that day with, the one who made her feel like a real person . . . wasn't Justin at all.
Set in the 1970s in the Bronx, this is the story of a girl with a dream. Emmy Award-winning actress and writer Sonia Manzano plunges us into the daily lives of a Latino family that is loving–and troubled. This is Sonia's own story rendered with an unforgettable narrative power. When readers meet young Sonia, she is a child living amidst the squalor of a boisterous home that is filled with noisy relatives and nosy neighbors. Each day she is glued to the TV screen that blots out the painful realities of her existence and also illuminates the possibilities that lie ahead. But–click!–when the TV goes off, Sonia is taken back to real life–the cramped, colorful world of her neighborhood and an alcoholic father. But it is Sonia's dream of becoming an actress that keeps her afloat among the turbulence of her life and times.
Seventeen-year-old Allyssa appears to be the ideal princess of Emperion—she's beautiful, elegant, and refined. She spends her days locked in a suffocating cage, otherwise known as royal court. But at night, Allyssa uses her secret persona—that of a vigilante—to hunt down criminals and help her people firsthand.
Unfortunately, her nightly escapades will have to wait because the citizens of Emperion may need saving from something much bigger than common criminals. War is encroaching on their country and in order to protect her people, Allyssa may have to sacrifice her heart. Forced to entertain an alliance through marriage with a handsome prince from a neighboring kingdom, she finds herself feeling even more stifled than before. To make matters worse, the prince has stuck his nosy squire, Jarvik, to watch her every move.
Jarvik is infuriating, bossy and unfortunately, the only person she can turn to when she unveils a heinous plot. Together, the unlikely pair will have to work together to stop an enemy that everyone thought was long gone, one with the power to destroy her family and the people of Emperion. Now the cage Allyssa so longed to break free from might just be the one thing she has to fight to keep intact. In order to save her kingdom, she will have to sacrifice her freedom, her heart, and maybe even her life.
When seventeen-year-old Iranian American Kamran Smith learns that his brother has been labeled a terrorist, he knows something isn't right. In a race against time, it is up to Kamran to prove his brother's innocence, even as the country has turned against him and his family. With the help of a ragtag team of underground intelligence professionals, Kamran must piece together the clues and the codes that will save his brother's life–and save his country from possibly the largest terrorist attack since 9/11.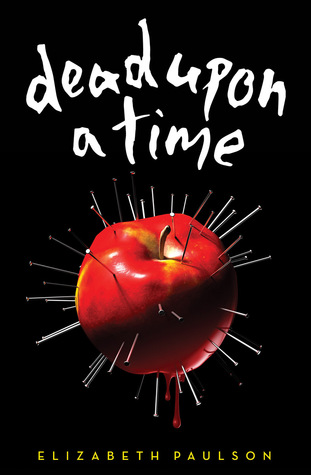 It's a fairy-tale nightmare . . .
One girl is kept in a room where every day the only food she's given is a poisoned apple. Another is kept in a room covered in needles — and if she pricks her finger, she'll die. Then there are the brother and sister kept in a cell that keeps getting hotter and hotter. . .
A sinister kidnapper is on the loose in Kate's world. She's not involved until one day she heads to her grandmother's house in the woods — and finds her grandmother has also been taken. Already an outcast, Kate can't get any help from the villagers who hate her. Only Jack, another outsider, will listen to what's happened.
Then a princess is taken, and suddenly the king is paying attention — even though the girl's stepmother would rather he didn't. It's up to Kate and Jack to track down the victims before an ever after arrives that's far from happy.
When Paige moves from LA to Idaho with her mom and little brother after her parents' high-profile divorce, she expects to completely hate her new life, and the small town doesn't disappoint. Worse yet, the drafty old mansion they've rented is infested with flies, spiders, and other pests Paige doesn't want to think about.
She chalks it up to her rural surroundings, but it's harder to ignore the strange things happening around the house, from one can of ravioli becoming a dozen, to unreadable words appearing in the walls. Soon Paige's little brother begins roaming the house at all hours of the night, and there's something not right about the downstairs neighbor, who knows a lot more than he's letting on.
Things only get creepier when she learns about the sinister cult that conducted experimental rituals in the house almost a hundred years earlier.
The more Paige investigates, and the deeper she digs, the clearer it all becomes: whatever is in the house, whatever is causing all the strange occurrences, has no intention of backing down without a fight.
Found in the aftermath, Diary of a Haunting collects the journal entries, letters, and photographs Paige left behind.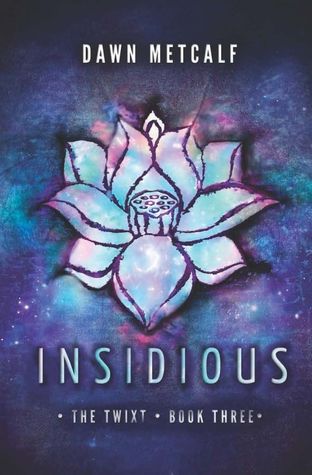 True evil is rarely obvious. It is quiet, patient.
Insidious.
Awaiting the perfect moment to strike.
Joy Malone finally knows who she is, where she comes from and how to live in two worlds at once. And now she can introduce her family and friends to her mysterious boyfriend, Indelible Ink. But when Ink's twin sister, Invisible Inq, calls in a favor, Joy must accept a dangerous mission to find a forgotten door between worlds—a door hiding a secret that some will kill to keep.
Unseen enemies, treasonous magic and an unthinkable betrayal threaten both the Twixt and human worlds as Joy races to expose an ancient conspiracy and unleash the unalterable truth—some secrets cannot remain secret forever.
Lilith Bennette runs at midnight. She scales walls in the dark and climbs without a harness. She hopes that if she follows exactly in the steps of her strong air force pilot mother, she'll somehow figure out the mystery of her mother's death—and the reason why her necklace of Greek symbols has been missing ever since.
So when Lil is invited to Crete for a Future Leaders International conference, the same conference her mom attended years ago, she jumps at the chance to find some answers. But things in Melios Manor are not what they seem. Lil finds herself ensnared in an adventure of mythological proportions that leads her and her friends through the very labyrinth in which the real Minotaur was imprisoned. And they're not in there alone. What secrets does the labyrinth hold, and will they help Lil find the truth about her mother?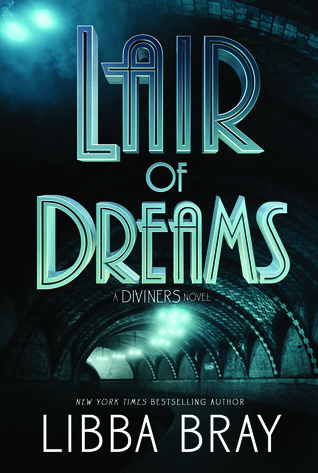 After a supernatural showdown with a serial killer, Evie O'Neill has outed herself as a Diviner. Now that the world knows of her ability to "read" objects, and therefore, read the past, she has become a media darling, earning the title, "America's Sweetheart Seer." But not everyone is so accepting of the Diviners' abilities…
Meanwhile, mysterious deaths have been turning up in the city, victims of an unknown sleeping sickness. Can the Diviners descend into the dreamworld and catch a killer?
Nicolette's awful stepsisters call her "Mechanica" to demean her, but the nickname fits: she learned to be an inventor at her mother's knee. Her mom is gone now, though, and the Steps have turned her into a servant in her own home.
But on her sixteenth birthday, Nicolette discovers a secret workshop in the cellar and begins to dare to imagine a new life for herself. Could the mysterious books and tools hidden there—and the mechanical menagerie, led by a tiny metal horse named Jules—be the key to escaping her dreary existence? With a technological exposition and royal ball on the horizon, the timing might just be perfect for Nicolette to earn her freedom at last.
It's human instinct to survive…but Mother Nature has other plans.
Plagued with guilt after surviving the car accident that took her sister's life, Emma ventures into the rugged and mysterious wilderness of the Boundary Waters in search of some much needed peace. But when a freak windstorm kills her guide, Emma and a handful of other campers are forced to fend for themselves. Lost, hungry, and exhausted, the small group must rely on their survival instincts as they travel through the forest towards Lake Superior.
But the Boundary Waters is vast and unpredictable, and as the days drag on, it becomes clear that the group is no match for what Mother Nature has in store—and time is running out.
As they continue to battle the elements, Emma realizes that nature isn't her only threat: there's one camper who will do whatever it takes to make it out of the Boundary Waters alive. Even if he's the only one…
Delia's new house isn't just a house. It used to be an insane asylum, a place to lock up "troubled" young women long ago. And a restless, wicked spirit is still at play–and it doesn't want defiant girls like Delia to go anywhere.
So the house kills her.
Now Delia is a ghost, trapped in her creepy home forever. As she meets the other ghost girls who haunt the narrow hallways, as well as the handsome ghost boy on the grounds, she learns shocking truths about the house's history. Delia also realizes that her alive and grieving sister might be the house's next target. Can Delia unlock the mystery of the old asylum, save her sister, and free herself?
The thrilling story of one boy's battle against evil set in an enchanted world of chivalry, courage, and true friendship.
Sixteen-year-old Tiuri must spend hours locked in a chapel in silent contemplation if he is to be knighted the next day. But as he waits by the light of a flickering candle, he hears a knock at the door and a voice desperately asking for help.
A secret letter must be delivered to King Unauwen across the Great Mountains–a letter upon which the fate of the entire kingdom depends. Tiuri has a vital role to play, one that might cost him his knighthood. He must trust no one. He must keep his true identity secret. Above all, he must never reveal what is in the letter…
Tiuri's journey will take him through dark, menacing forests, across treacherous rivers, to sinister castles and strange cities. He will encounter evil enemies who would kill to get the letter, but also the best of friends in the most unexpected places.
To everyone who knows him, West Ashby has always been that guy: the cocky, popular, way-too-handsome-for-his-own-good football god who led Lawton High to the state championships. But while West may be Big Man on Campus on the outside, on the inside he's battling the grief that comes with watching his father slowly die of cancer.
Two years ago, Maggie Carleton's life fell apart when her father murdered her mother. And after she told the police what happened, she stopped speaking and hasn't spoken since. Even the move to Lawton, Alabama, couldn't draw Maggie back out. So she stayed quiet, keeping her sorrow and her fractured heart hidden away.
As West's pain becomes too much to handle, he knows he needs to talk to someone about his father—so in the dark shadows of a post-game party, he opens up to the one girl who he knows won't tell anyone else.
West expected that talking about his dad would bring some relief, or at least a flood of emotions he couldn't control. But he never expected the quiet new girl to reply, to reveal a pain even deeper than his own—or for them to form a connection so strong that he couldn't ever let her go…