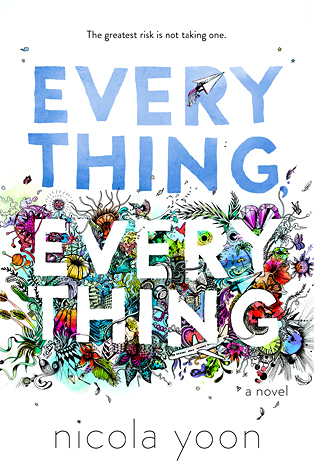 My disease is as rare as it is famous. Basically, I'm allergic to the world. I don't leave my house, have not left my house in seventeen years. The only people I ever see are my mom and my nurse, Carla.
But then one day, a moving truck arrives next door. I look out my window, and I see him. He's tall, lean and wearing all black—black T-shirt, black jeans, black sneakers, and a black knit cap that covers his hair completely. He catches me looking and stares at me. I stare right back. His name is Olly.
Maybe we can't predict the future, but we can predict some things. For example, I am certainly going to fall in love with Olly. It's almost certainly going to be a disaster.
On the night before they leave for college, Clare and Aidan only have one thing left to do: figure out whether they should stay together or break up. Over the course of twelve hours, they'll retrace the steps of their relationship, trying to find something in their past that might help them decide what their future should be. The night will lead them to friends and family, familiar landmarks and unexpected places, hard truths and surprising revelations. But as the clock winds down and morning approaches, so does their inevitable goodbye. The question is, will it be goodbye for now or goodbye forever?
Zoe, Jake, Mia, Gregor, and Whitney meet at freshman orientation. At the end of that first day, they make a promise to reunite after graduation. So much can happen in those in-between years….
Zoe feels like she will live forever in her famous mother's shadow. Jake struggles to find the right connections in friendship and in love. Mia keeps trying on new identities, looking for one that actually fits. Gregor thoughthe wanted to be more than just a band geek. And Whitney seems to have it all, until it's all falling apart around her.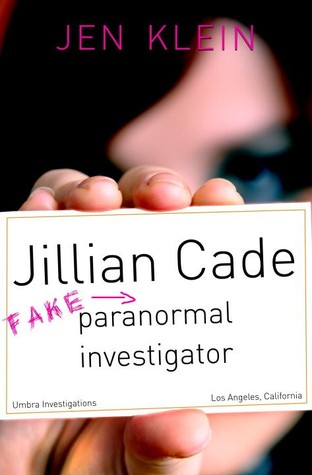 Jillian Cade doesn't believe in the paranormal. But her famous professor father does, and now that he's gone, she decides to milk his reputation—and all the suckers who believe in the stuff—to open a private investigation firm. After all, a high school junior has to take care of herself, especially if she's on her own.
Ironically, it's when she takes on a case that might involve a totally non-paranormal missing person that things get strange. Particularly when Sky Ramsey—a new boy at school and an avid fan of her father's—forces his way into becoming her partner and won't shut up about succubi, of all things.
Before Jillian knows it, she finds herself navigating both her growing feelings for Sky and a sneaking suspicion that the poor saps she's been scamming know something she doesn't. Yet.
Mary in the mirror.
Mary in the glass.
Mary in the water.
Mary lurks in the emptiness, in the darkness . . . in the reflection. That is, until Jess unleashes her into the world. Now Mary Worth is out and her haunting is deadlier than ever.
No one is safe.
Shauna, Kitty, and Jess must band together to unearth the truth about Mary's death to put her soul to rest for good. Their search leads them back to where it all began-to Solomon's Folly, a place as dangerous as the ghost who died there a century and a half ago. Quick sand, hidden traps and a phantom fog are the least of their worries. To stop Mary, they need to follow a dark string of clues and piece together a gruesome mystery that spans generations.
But time is running out.
As chilling facts come to light, Mary inches ever closer to her prey. Can Jess, Shauna, and Kitty break Mary's curse before it's too late? Or will history repeat itself until there is no one left to call her name . . . ?
Everyone Celaena Sardothien loves has been taken from her. But she's at last returned to the empire—for vengeance, to rescue her once-glorious kingdom, and to confront the shadows of her past . . .
She will fight for her cousin, a warrior prepared to die just to see her again. She will fight for her friend, a young man trapped in an unspeakable prison. And she will fight for her people, enslaved to a brutal king and awaiting their lost queen's triumphant return.
Once upon a time the world burned.
Until a girl and her dragon smothered the flame.
But the spark that ignited the apocalypse never went out.
And the Scorch is about to begin.
When Team Dragon rescues Emmy from the government lab, they think the future is finally safe. But they soon discover that Emmy has a secret–a secret so dangerous it could trigger the very apocalypse Connor and Caleb were sent back in time to prevent.
As a dragon hunter, Connor has committed his life to saving the world. There's nothing he wouldn't do to complete his mission… even if it meant betraying his brother and losing Trinity's heart. Even if it meant doing the unthinkable. But a desperate choice meant to prevent The Scorch, may become the spark that sets the world aflame once more.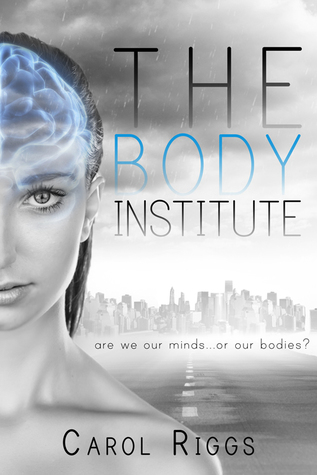 Meet Morgan Dey, one of the top teen Reducers at The Body Institute.
Thanks to cutting-edge technology, Morgan can temporarily take over another girl's body, get her in shape, and then return to her own body—leaving her client slimmer, more toned, and feeling great. Only there are a few catches…
For one, Morgan won't remember what happens in her "Loaner" body. Once she's done, she won't recall walks with her new friend Matt, conversations with the super-cute Reducer she's been text-flirting with, or the uneasy feeling she has that the director of The Body Institute is hiding something. Still, it's all worth it in the name of science. Until the glitches start…
Suddenly, residual memories from her Loaner are cropping up in Morgan's mind. She's feeling less like herself and more like someone else. And when protests from an anti–Body Institute organization threaten her safety, she'll have to decide if being a Reducer is worth the cost of her body and soul…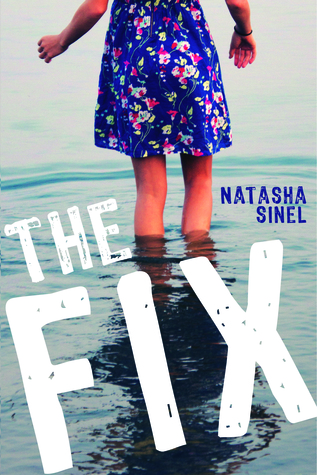 One conversation is all it takes to break a world wide open.
Seventeen-year-old Macy Lyons has been through something no one should ever have to experience. And she's dealt with it entirely alone.
On the outside, she's got it pretty good. Her family's well-off, she's dating the cute boy next door, she has plenty of friends, and although she long ago wrote her mother off as a superficial gym rat, she's thankful to have allies in her loving, laid-back dad and her younger brother.
But a conversation with a boy at a party one night shakes Macy out of the carefully maintained complacency that has defined her life so far. The boy is Sebastian Ruiz, a recovering addict who recognizes that Macy is hardened by dark secrets. And as Macy falls for Sebastian, she realizes that, while revealing her secret could ruin her seemingly perfect family, keeping silent might just destroy her.
Gramps always said that when the crickets were quiet, something bad was coming. And the crickets have been as silent as the dead. It started with the murdered deer in the playground with the unmistakable purple of a foxglove in its mouth. But in the dying boondock town of Emerald Cove, life goes on.
I work at Gramps's diner, and the cakes―the entitled rich kids who vacation here―make our lives hell. My best friend, Alex Pace, is the one person who gets me. Only Alex has changed. He's almost like a stranger now. I can't figure it out…or why I'm having distinctly more-than-friend feelings for him. Ones I shouldn't be having.
Then one of the cakes disappears.
When she turns up murdered, a foxglove in her mouth, a rumor goes around that Alex was the last person seen with her—and everyone but me believes it. Well, everyone except my worst enemy, Jenika Shaw. When Alex goes missing, it's up to us to prove his innocence and uncover the true killer. But the truth will shatter everything I've ever known about myself — and Alex.
Heed this warning, mortal: stay far away from the three sister Fates. For if they come to love you, they might bring about the end of the world…
Chloe is the youngest. Hers are the fingers that choose the wool, that shape the thread, that begin it. The sun smiles upon her. Men love her without knowing who she is. She has lived forever and will live forever more. She and her sisters have been on their isolated Greek island for centuries, longer than any mortal can remember. They spin, measure, and slice the countless golden threads of human life. They are the three Fates, and they have stayed separate for good reason: it is dangerous for them to become involved with the humans whose lives they shape.
So when a beautiful girl named Aglaia shows up on their doorstep, Chloe tries to make sure her sisters don't become attached. But in seeking to protect them, Chloe discovers the dark power of Aglaia's destiny. As her path unwinds, the three Fates find themselves pulled inextricably along—toward mortal pain, and mortal love, and a fate that could unravel the world.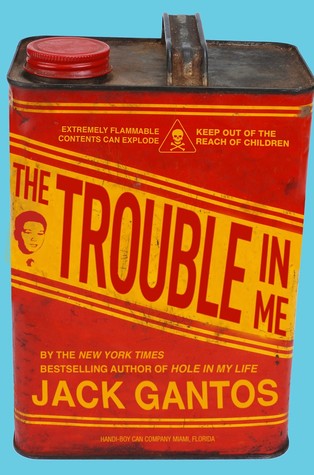 This fierce black comedy from the master of turning his own true story into semi-fictional gold charts the summer at age fourteen that his alter-ego's life starts to go off the rails. In his family's new rental home on a down-at-the heels street in sun-beaten Miami—with dog-eating alligators in the canal out back, a dangerously attractive girl across the road, and the unhinged Pagoda family next door—teen Jack is adrift, losing a sense of who he is and what he's all about. Which is why he ends up trying to morph himself into someone he's not, that someone being sixteen-year-old Gary Pagoda, a.k.a. Scary Gary, just back from juvie for car theft. Following Gary's lead that first time is just the start of Jack's series of bad decisions. It goes shockingly, hilariously downhill from there.
Flo lives an eccentric life—she travels with a popular circus in which the main acts star orphaned children with secret shape-shifting abilities. Once Flo turns sixteen, she must perform, but she's not ready. While practicing jumping a flaming hurdle in a clearing beside the circus, she spots a dark figure in the trees and fears he saw her shift. The news sends the circus into a panic.
In Flo's world, shifters are unknown to humans with the exception of a secret organization—the EOS, referred to as "hunters." Hunters capture and kill. They send some shifters to labs for observation and testing—testing they don't often survive—and deem others useless, a danger to society, and eliminate them. To avoid discovery, shifters travel in packs, constantly moving and keeping themselves hidden. Up until now, the circus was the perfect disguise.
Believing she has brought attention to the group, Flo feels dread and anxiety, causing her to make a mistake during her performance in front of the audience—a mistake that triggers a violent attack from the hunters.
Flo manages to flee the torched circus grounds with Jett, the bear shifter who loves her; the annoying elephant triplets; and a bratty tiger named Pru. Together they begin a new journey, alone in a world they don't understand and don't know how to navigate. On the run, they unravel secrets and lies that surround the circus and their lives—secrets and lies that all point to the unthinkable: Have they been betrayed by the people they trusted most?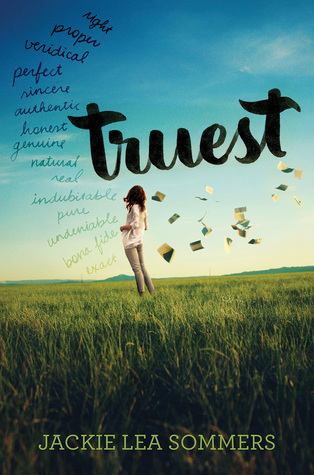 Silas Hart has seriously shaken up Westlin Beck's small-town life. Brand new to town, Silas is different than the guys in Green Lake. He's curious, poetic, philosophical, maddening– and really, really cute. But Silas has a sister– and she has a secret. And West has a boyfriend. And life in Green Lake is about to change forever.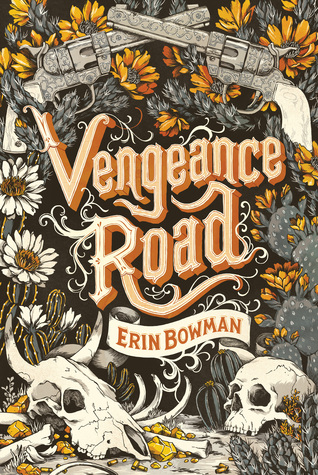 When Kate Thompson's father is killed by the notorious Rose Riders for a mysterious journal that reveals the secret location of a gold mine, the eighteen-year-old disguises herself as a boy and takes to the gritty plains looking for answers and justice. What she finds are devious strangers, dust storms, and a pair of brothers who refuse to quit riding in her shadow. But as Kate gets closer to the secrets about her family, she gets closer to the truth about herself and must decide if there's room for love in a heart so full of hate.
The predicted Rapture by Pastor Frick's Church of America has come and gone, and three thousand Believers are now missing or dead. Seventeen-year-old Vivian Apple and her best friend, Harpreet, are revolutionaries, determined to expose the Church's diabolical power grab . . . and to locate Viv's missing heartthrob, Peter Ivey.