We all know that growing up is hard to do, and sometimes the only thing that makes it better are the reassuring words of someone who has walked that bumpy road just a few steps ahead of you and somehow ended up as a fully-functioning adult. Carrie Hope Fletcher is that person.* Thanks to her phenomenally popular YouTube videos, Carrie has become an 'honorary big sister' to hundreds of thousands of young people who turn to her for advice, friendship and, most of all, the knowledge that things will get better.
Carrie has created a safe and positive space for young people to connect and share their hopes and concerns online, and now she will share her most personal thoughts and experiences in her first book, ALL I KNOW NOW. Part memoir, part advice guide, it will include Carrie's thoughts on some of the topics she's asked about most regularly: bullying, body image, relationships and perhaps the scariest question of all: what does the future hold for me? With warmth, wit and a sprinkling of hard-won wisdom, Carrie will provide the essential tools for growing up gracefully . . . most of the time.
*Although she did recently post a video about how to pee in a onesie. So the definition of 'adult' is a bit flexible here . . .
Set in medieval Venice, this captivating fairy tale retelling by award-winning author Donna Jo Napoli explores belonging, beauty, and the transformative power of love through the eyes of a teenage girl. Dolce has grown up hidden away on an island in a lagoon. She is a giant, a freak, tormented by everyone but her loving mother. She spends her time learning the valuable secret of making mirrors. Following a tragedy, Dolce swims away and lands on an island where people see her as normal, even beautiful. Marin, a kind widower, and his little daughter bring Dolce to live with them in their grand palazzo. Eventually, Dolce and Marin marry. She secretly continues to make mirrors, not realizing that quicksilver endangers her . . . and so evil begins in innocence.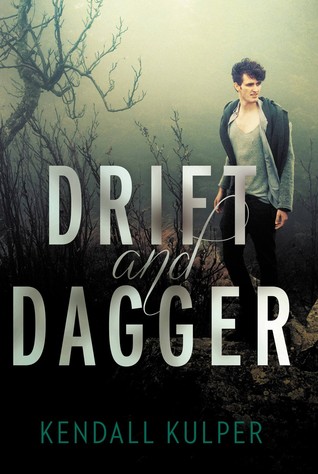 As a boy in the late nineteenth century, Mal's only friend was Essie, daughter of the Roe witch, and it was she who discovered that he is a "blank," not affected by magic, setting him on a career as a con artist, traveling the globe in search of a legendary magical dagger that can steal a witch's power.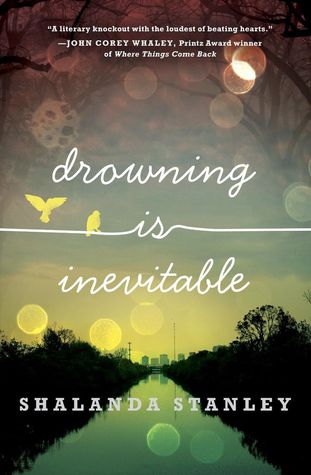 Olivia has spent her whole life struggling to escape her dead mother's shadow. But when her father can't even look at her because Olivia reminds him of her mother, and her grandmother mistakenly calls her "Lillian,"  shaking a reputation she didn't ask for is next to impossible. Olivia is used to leaning on her best friend, Jamie; her handsome but hot-tempered boyfriend, Max; and their wild-child friend, Maggie, for the reality check that her small Louisiana town can't provide. But when a terrible fight between Jamie and his father turns deadly, all Olivia can think to do is grab her friends and run.
In a flash, Olivia, Jamie, Max, and Maggie become fugitives on the back roads of Louisiana. They're headed to New Orleans, where they hope to find a solution to an unfixable problem. But with their faces displayed on all the news stations, their journey becomes a harrowing game of hide-and-seek from the police—and so-called allies, who just might be the real enemy.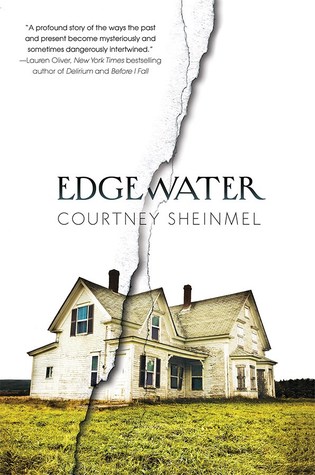 Lorrie Hollander used to be a rich girl, but now she's lost everything because of the secrets and lies of the people around her. It's been 12 years since Lorrie's mother skipped town and left Lorrie in the care of her unstable aunt Gigi. Together they live in a neglected, decrepit mansion called Edgewater, the eyesore in a town of extraordinary wealth and privilege.
When Charlie, the son of an esteemed senator, takes an interest in Lorrie, her shame for her family and lifestyle runs deep. But what she doesn't know is that Charlie's family is hiding something, too, and that their secrets are inextricably tied. Now Lorrie must confront the truth about her family—and everything she ever thought she knew about herself.
Clementine and Logan's world is on the brink of destruction. An army of aliens from the distant planet Marden has arrived with a massive fleet of battleships, intent on finally putting an end to an age-old war. With the Alliance headquarters reduced to rubble and one of the rebel leaders close to death, Clementine and her friends have no choice but to retreat to the Core to escape the alien ships attacking the Surface.
But safety in the Core means forming a temporary alliance with their sworn enemy. Though he's a ruthless man they cannot trust, striking a bargain with him—his pardon in exchange for their help defeating the Mardenites—seems the only way the rebels might survive. The only way that Clementine and Logan might finally live in peace. But their hope for peace is short lived as they soon find out that Marden's force is more powerful than anyone anticipated, with weapons and technologies never before seen on Kiel. Unless old feuds can be set aside long enough for a diplomatic solution to be found, all of Kiel's people will be destroyed, and all of Clementine's sacrifices will mean nothing.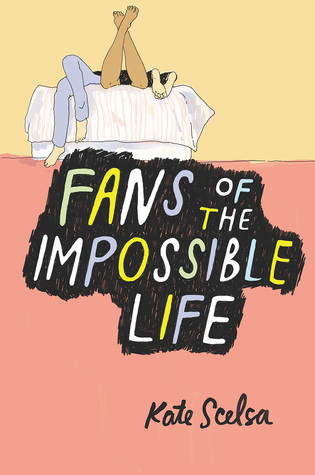 Mira is starting over at Saint Francis Prep. She promised her parents she would at least try to pretend that she could act like a functioning human this time, not a girl who can't get out of bed for days on end, who only feels awake when she's with Sebby.
Jeremy is the painfully shy art nerd at Saint Francis who's been in self-imposed isolation after an incident that ruined his last year of school. When he sees Sebby for the first time across the school lawn, it's as if he's been expecting this blond, lanky boy with mischief glinting in his eye.
Sebby, Mira's gay best friend, is a boy who seems to carry sunlight around with him. Even as life in his foster home starts to take its toll, Sebby and Mira together craft a world of magic rituals and impromptu road trips, designed to fix the broken parts of their lives.
As Jeremy finds himself drawn into Sebby and Mira's world, he begins to understand the secrets that they hide in order to protect themselves, to keep each other safe from those who don't understand their quest to live for the impossible.
Will West is playing a dangerous game. Months after uncovering the sinister Paladin Prophecy plot, he continues to work with the mastermind behind the project – none other than his own grandfather, Franklin Greenwood. Will cooperates in order to keep his friends safe. But are they really secure in the hands of a madman?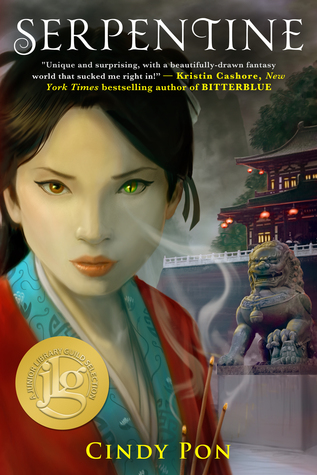 Lush with details from Chinese folklore, SERPENTINE tells the coming of age story of Skybright, a young girl who worries about her growing otherness. As she turns sixteen, Skybright notices troubling changes. By day, she is a companion and handmaid to the youngest daughter of a very wealthy family. But nighttime brings with it a darkness that not even daybreak can quell.
When her plight can no longer be denied, Skybright learns that despite a dark destiny, she must struggle to retain her sense of self – even as she falls in love for the first time.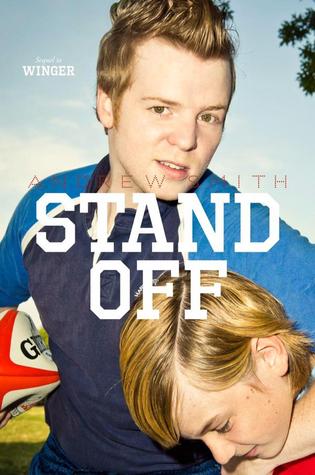 It's his last year at Pine Mountain, and Ryan Dean should be focused on his future, but instead, he's haunted by his past. His rugby coach expects him to fill the roles once played by his lost friend, Joey, as the rugby team's stand-off and new captain. And somehow he's stuck rooming with twelve-year-old freshman Sam Abernathy, a cooking whiz with extreme claustrophobia and a serious crush on Annie Altman—aka Ryan Dean's girlfriend, for now, anyway.
Equally distressing, Ryan Dean's doodles and drawings don't offer the relief they used to. He's convinced N.A.T.E. (the Next Accidental Terrible Experience) is lurking around every corner—and then he runs into Joey's younger brother Nico, who makes Ryan Dean feel paranoid that he's avoiding him. Will Ryan Dean ever regain his sanity?
Bad boy Kaidan Rowe has never wanted for anything—money, popularity, musical talent…hot girls—but seducing them is part of his duty as a Nephilim, slave to the demon Dukes. As the son of the Duke of Lust, Kaidan has learned his father's ways, becoming a master of passion, a manipulator of chemistry. Disobeying his father would mean certain death. Thankfully for Kaidan, he's good at his job. And he enjoys it.
Until he meets Anna Whitt—sweet, smart, feisty, and inexplicably good—the one girl seemingly immune to his charms. The daughter of a guardian angel and a fallen one, she has a certain power over him, one that makes him wish for more than he could ever deserve.
Determined to save all the Neph from their dark lives as the influencers of sin, Anna joins forces with Kaidan to overcome the demons' oppressive ways. In the light of her affections, Kaidan must undergo his toughest test of all, a battle of the heart.
Sensual and swoon worthy, this companion volume to the acclaimed Sweet Evil series from New York Times bestselling author Wendy Higgins, told from the perspective of the irresistibly sexy and mysterious Kaidan Rowe, gives readers revealing insights into his struggle, his intense connection to Anna, and most of all, the true emotions that drive him.
Vega Jane was always told no one could leave the town of Wormwood. She was told there was nothing outside but the Quag, a wilderness filled with danger and death. And she believed it – until the night she stumbled across a secret that proved that everything she knew was a lie.
Now just one thing stands between Vega Jane and freedom – the Quag. In order to leave Wormwood and discover the truth about her world, Vega and her best friend Delph must find a way to make it across a terrifying land of bloodthirsty creatures and sinister magic. But the Quag is worse than Vega Jane's darkest imagining. It's a living, breathing prison designed to keep enemies out and the villagers of Wormwood in.
The Quag will throw everything at Vega Jane. It will try to break her. It will try to kill her. And survival might come at a price not even Vega Jane is willing to pay.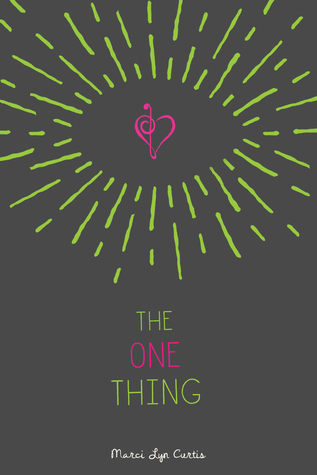 Maggie Sanders might be blind, but she won't invite anyone to her pity party. Ever since losing her sight six months ago, Maggie's rebellious streak has taken on a life of its own, culminating with an elaborate school prank. Maggie called it genius. The judge called it illegal.
Now Maggie has a probation officer. But she isn't interested in rehabilitation, not when she's still mourning the loss of her professional-soccer dreams, and furious at her so-called friends, who lost interest in her as soon as she could no longer lead the team to victory.
Then Maggie's whole world is turned upside down. Somehow, incredibly, she can see again. But only one person: Ben, a precocious ten-year-old unlike anyone she's ever met.Ben's life isn't easy, but he doesn't see limits, only possibilities. After awhile, Maggie starts to realize that losing her sight doesn't have to mean losing everything she dreamed of. Even if what she's currently dreaming of is Mason Milton, the infuriatingly attractive lead singer of Maggie's new favorite band, who just happens to be Ben's brother.
But when she learns the real reason she can see Ben, Maggie must find the courage to face a once-unimaginable future… before she loses everything she has grown to love.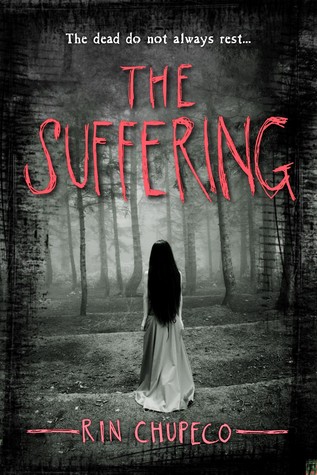 Over the last year I've gone against faceless women, disfigured spirits, and grotesque revenants. Some people keep dangerous hobbies; skydiving and driving at monster truck rallies and glacier surfing. Me? I cast my soul into the churning waters of potential damnation and wait for a bite.
It's been two years since Tark Halloway's nightmare ended. Free from the evil spirit that haunted him all his life, he now aids the ghostly Okiku and avenges the souls of innocent children by hunting down their murderers. But when Okiku becomes responsible for a death at his high school, Tark begins to wonder if they're no better than the killers they seek out.
When an old friend disappears in Aokigahara, Japan's infamous 'suicide forest', both must resolve their differences and return to that country of secrets to find her.
Because there is a strange village inside Aokigahara, a village people claim does not exist. A village where strange things lie waiting.
A village with old ghosts and an ancient evil – one that may be stronger than even Okiku…
Aidan Lockwood feels like he's been sleepwalking through life, each day as hazy and unremarkable as the one before it. But when his former best friend, Jarrod, suddenly moves back to town, the veil that has clouded Aidan's mind begins to lift. Yet what Aidan discovers is that his world is haunted by stories of the past; stories that he has somehow been prevented from remembering.
But visions from the past come to him unbidden, starting with an old apple tree—a gnarled, dead thing—that haunts Aidan's sleep, and seems to beckon to him from across his family's orchard. And then there are the dreams that show him people and places he's only heard of in family stories: a great-grandfather on the field of battle; his own father, stumbling upon an unspeakable tragedy; and a mysterious young boy whose whispered words may be at the heart of the curse that now holds Aidan's family in its grip.
But there's another presence lurking within this invisible world—someone who has been waiting to collect on a debt set into motion generations ago. As the lines between the past and the present, stories and truths, friends and lovers begin to blur, Aidan will be forced to spin a story of his own to protect those he loves, and keep the invisible world at bay.