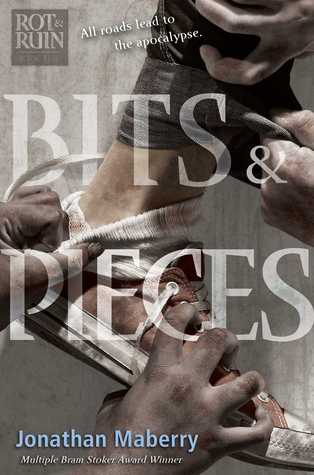 Return to the zombie apocalypse wasteland that is the Rot & Ruin in this short story collection from Jonathan Maberry.
Benny Imura's zombie-infested adventures are well-chronicled in the gripping novels Rot & Ruin, Dust & Decay, Flesh & Bone, and Fire & Ash. But what else was happening while he was on his quest? Who were the others navigating the ravaged landscape full of zombies?
Bits & Pieces fills in the gaps about what we know about First Night, surviving the plague, and traveling the land of Rot & Ruin. Eleven all-new short stories from Nix's journal and eleven previously published stories, including "Dead & Gone" and "Tooth & Nail," are now together and in print for the first time, along with the first-ever script for the Rot & Ruin comic books.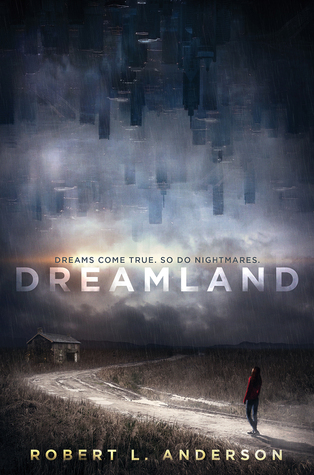 Odea Donahue has been able to travel through people's dreams since she was six years old. Her mother taught her the three rules of walking: Never interfere. Never be seen. Never walk the same person's dream more than once. Dea has never questioned her mother, not about the rules, not about the clocks or the mirrors, not about moving from place to place to be one step ahead of the unseen monsters that Dea's mother is certain are right behind them.
Then a mysterious new boy, Connor, comes to town and Dea finally starts to feel normal. As Connor breaks down the walls that she's had up for so long, he gets closer to learning her secret. For the first time she wonders if that's so bad. But when Dea breaks the rules, the boundary between worlds begins to deteriorate. How can she know what's real and what's not?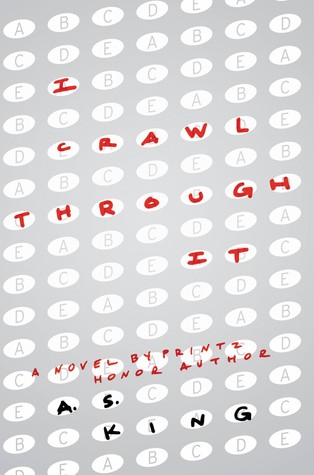 Four talented teenagers are traumatized-coping with grief, surviving trauma, facing the anxiety of standardized tests and the neglect of self-absorbed adults—and they'll do anything to escape the pressure. They'll even build an invisible helicopter, to fly far away to a place where everyone will understand them… until they learn the only way to escape reality is to fly right into it.
A Healer without home or purpose, seventeen-year-old Evie Carew has found the perfect place to disappear: Rood Marsh. She can easily fade into its vast wilderness of towering reeds; leave behind the growing violence that is claiming her innocent world. Leave behind the tragedy that broke her heart and sent her far from her grandmother, cousin Lark and all she once loved.
But Evie is not alone in the marsh. A seer, a Rider, and Breeders of Chaos all hunt her—for though opposed in objective, her seekers share knowledge she does not: Evie is one of the four Guardians of Tarnec, one who can help save the world from the coming destruction if she can reclaim the stolen amulet of Death. But whether she meets true love or a brutal end on such a journey is a matter of who finds her first.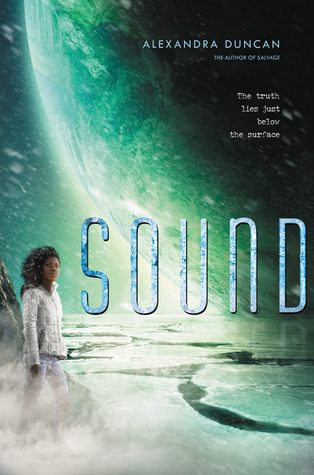 As a child, Ava's adopted sister Miyole watched her mother take to the stars, piloting her own ship from Earth to space making deliveries. Now a teen herself, Miyole is finally living her dream as a research assistant on her very first space voyage. If she plays her cards right, she could even be given permission to conduct her own research and experiments in her own habitat lab on the flight home. But when her ship saves a rover that has been viciously attacked by looters and kidnappers, Miyole—along with a rescued rover girl named Cassia—embarks on a mission to rescue Cassia's abducted brother, and that changes the course of Miyole's life forever.
Salome left humankind behind to be with her boyfriend, Gareth, in the Kingdom of Summer. But now forces of darkness are rising. Her happily-ever-after is coming apart, and the Kingdom is on the brink of war.
Newly-single Kadie Byers is on her way home for Thanksgiving, imagining a visit filled with hot chocolate, a hot guy for a little rebound action, and some girl time with her bestie, Salome. Except she receives a message from Salome with two important words: PLEASE HURRY.
When Kadie rushes to help Salome, she's ripped from the human world and pulled into the kingdoms of Faerie, where she's shocked to learn that Salome's monsters are real, and that she's now at the mercy of one extremely vengeful Winter Queen…
Now both Salome and Kadie must find a way to survive the deadly chaos…or lose themselves to Winter's deadly, icy grasp.
Emma Carstairs and Julian Blackthorn become parabatai. Simon and Clary both act as their witnesses, so they can see what a parabatai bond forming looks like as they want to become parabatai as soon as Simon graduates — and because Emma asked Clary. The ritual goes unexpectedly …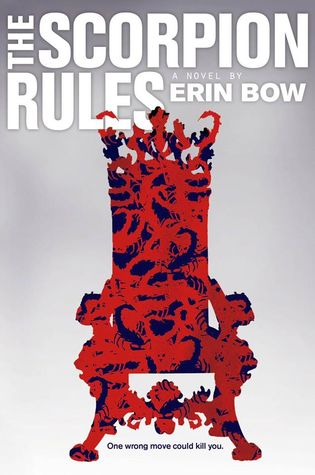 A world battered by climate shift and war turns to an ancient method of keeping peace: the exchange of hostages. The Children of Peace – sons and daughters of kings and presidents and generals – are raised together in small, isolated schools called Preceptures. There, they learn history and political theory, and are taught to gracefully accept what may well be their fate: to die if their countries declare war.
Greta Gustafsen Stuart, Duchess of Halifax and Crown Princess of the Pan-Polar Confederation, is the pride of the North American Precepture. Learned and disciplined, Greta is proud of her role in keeping the global peace, even though, with her country controlling two-thirds of the world's most war-worthy resource — water — she has little chance of reaching adulthood alive.
Enter Elián Palnik, the Precepture's newest hostage and biggest problem. Greta's world begins to tilt the moment she sees Elián dragged into the school in chains. The Precepture's insidious surveillance, its small punishments and rewards, can make no dent in Elián, who is not interested in dignity and tradition, and doesn't even accept the right of the UN to keep hostages.
What will happen to Elián and Greta as their two nations inch closer to war?
In this captivating and darkly funny tale, Neil Gaiman and Chris Riddell have twisted together the familiar and the new as well as the beautiful and the wicked to tell a brilliant version of Snow White's (sort of) and Sleeping Beauty's (almost) stories.
Mara has learned to punish the wicked as the Messenger's apprentice. Those who act out of selfishness and greed, and others who become violent because of prejudice and hate, pay the ultimate price. But Mara is constantly reminded that Messengers are serving their own kind of punishment—for every person who is offered justice, they wear a tattoo that symbolizes the heart of the crime. As Mara delves deeper into her harsh reality, she will discover that in spite of all the terror she and Messenger inflict, caring in this world is the hardest part of all.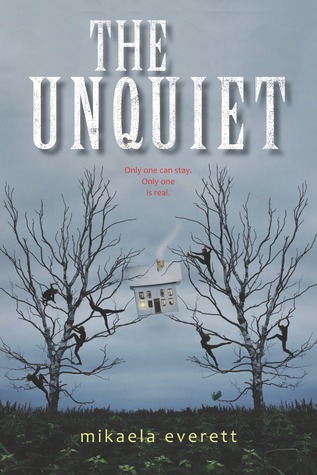 For most of her life, Lirael has been training to kill—and replace—a duplicate version of herself on a parallel Earth. She is the perfect sleeper-soldier. But she's beginning to suspect she is not a good person.
The two Earths are identical in almost every way. Two copies of every city, every building, even every person. But the people from the second Earth know something their duplicates do not—two versions of the same thing cannot exist. They—and their whole planet—are slowly disappearing. Lira has been trained mercilessly since childhood to learn everything she can about her duplicate, to be a ruthless sleeper-assassin who kills that other Lirael and steps seamlessly into her life.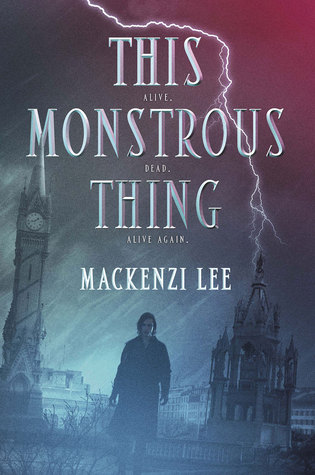 In 1818 Geneva, men built with clockwork parts live hidden away from society, cared for only by illegal mechanics called Shadow Boys. Two years ago, Shadow Boy Alasdair Finch's life shattered to bits.
His brother, Oliver—dead.
His sweetheart, Mary—gone.
His chance to break free of Geneva—lost.
Heart-broken and desperate, Alasdair does the unthinkable: He brings Oliver back from the dead.
But putting back together a broken life is more difficult than mending bones and adding clockwork pieces. Oliver returns more monster than man, and Alasdair's horror further damages the already troubled relationship.
Then comes the publication of Frankenstein and the city intensifies its search for Shadow Boys, aiming to discover the real life doctor and his monster. Alasdair finds refuge with his idol, the brilliant Dr. Geisler, who may offer him a way to escape the dangerous present and his guilt-ridden past, but at a horrible price only Oliver can pay…
For the Goddess of Wisdom, what Athena didn't know could fill a book. That's what Ares said.
So she was wrong about some things. So the assault on Olympus left them beaten and scattered and possibly dead. So they have to fight the Fates themselves, who, it turns out, are the source of the gods' illness. And sure, Athena is stuck in the underworld, holding the body of the only hero she has ever loved.
But Hermes is still topside, trying to power up Andie and Henry before he runs out of time and dies, or the Fates arrive to eat their faces.
And Cassandra is up there somewhere too. On a quest for death. With the god of death.
Just because things haven't gone exactly according to plan, it doesn't mean they've lost. They've only mostly lost. And there's a big difference.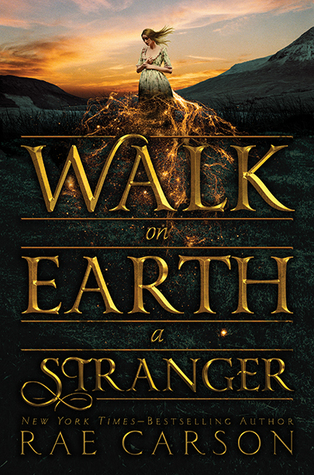 Lee Westfall has a secret. She can sense the presence of gold in the world around her. Veins deep beneath the earth, pebbles in the river, nuggets dug up from the forest floor. The buzz of gold means warmth and life and home—until everything is ripped away by a man who wants to control her. Left with nothing, Lee disguises herself as a boy and takes to the trail across the country. Gold was discovered in California, and where else could such a magical girl find herself, find safety?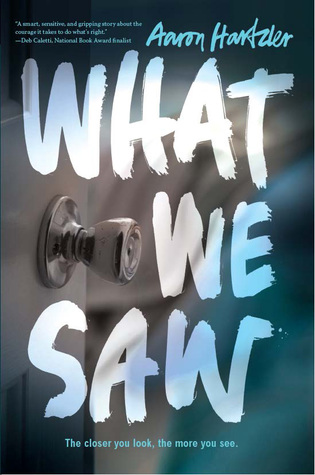 Kate Weston can piece together most of the bash at John Doone's house: shots with Stacey Stallard, Ben Cody taking her keys and getting her home early—the feeling that maybe he's becoming more than just the guy she's known since they were kids.
But when a picture of Stacey passed out over Deacon Mills's shoulder appears online the next morning, Kate suspects she doesn't have all the details. When Stacey levels charges against four of Kate's classmates, the whole town erupts into controversy. Facts that can't be ignored begin to surface, and every answer Kate finds leads back to the same question: Where was Ben when a terrible crime was committed?
The penultimate tale in this gory, epic series from Darren Shan – with unmissably horrifying twists!
Lea Lane has lived in between all her life.
Part Hawaiian, part Mainlander. Perpetual new girl at school. Hanging in the shadow of her actress mother's spotlight. And now: new resident of the prominent West family's guest cottage.
Bracing herself for the embarrassment of being her classmates' latest charity case, Lea is surprised when she starts becoming friends with Will and Whitney West instead—or in the case of gorgeous, unattainable Will, possibly even more than friends. And despite their differences, Whitney and Lea have a lot in common: both are navigating a tangled web of relationships, past disappointments and future hopes. As things heat up with Will, and her friendship with Whitney deepens, Lea has to decide how much she's willing to change in order to fit into their world.
Lea Lane has lived in between all her life. But it isn't until her junior year that she learns how to do it on her own terms.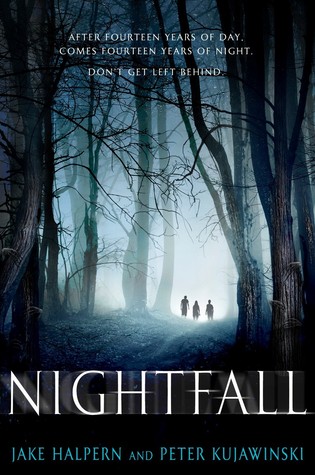 On Marin's island, sunrise doesn't come every twenty-four hours—it comes every twenty-eight years. Now the sun is just a sliver of light on the horizon. The weather is turning cold and the shadows are growing long.
Because sunset triggers the tide to roll out hundreds of miles, the islanders are frantically preparing to sail south, where they will wait out the long Night.
Marin and her twin brother, Kana, help their anxious parents ready the house for departure. Locks must be taken off doors. Furniture must be arranged. Tables must be set. The rituals are puzzling—bizarre, even—but none of the adults in town will discuss why it has to be done this way.
Just as the ships are about to sail, a teenage boy goes missing—the twins' friend Line. Marin and  Kana are the only ones who know the truth about where Line's gone, and the only way to rescue him is by doing it themselves. But Night is falling. Their island is changing.
And it may already be too late.
Twelve-year-old Davis lives in an old brownstone with his mother and grandmother in Brooklyn. He loves people-watching in Prospect Park, visiting his mom in the bakery she owns, and listening to the biggest operas he can find as he walks everywhere.
But Davis is having a difficult summer. As questions of sexuality begin to enter his mind, he worries people don't see him as anything other than "husky." To make matters worse, his best girlfriends are starting to hang out with mean girls and popular boys. Davis is equally concerned about the distance forming between him and his single mother as she begins dating again, and about his changing relationship with his amusingly loud Irish grandmother, Nanny.
Ultimately, Davis learns to see himself outside of his one defining adjective. He's a kid with unique interests, admirable qualities, and people who will love him no matter what changes life brings about.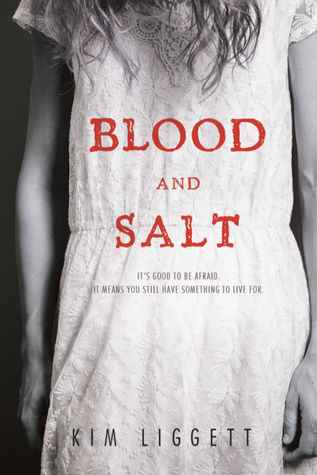 "When you fall in love, you will carve out your heart and throw it into the deepest ocean. You will be all in—blood and salt."
These are the last words Ash Larkin hears before her mother returns to the spiritual commune she escaped long ago. But when Ash follows her to Quivira, Kansas, something sinister and ancient waits among the rustling cornstalks of this village lost to time.
Ash is plagued by memories of her ancestor, Katia, which harken back to the town's history of unrequited love and murder, alchemy and immortality. Charming traditions soon give way to a string of gruesome deaths, and Ash feels drawn to Dane, a forbidden boy with secrets of his own.
As the community prepares for a ceremony five hundred years in the making, Ash must fight not only to save her mother, but herself—and discover the truth about Quivira before it's too late. Before she's all in—blood and salt.