In 1988, when she was fifteen, JJ Johnson was hospitalized for treatment of bulimarexia, a combination of bulimia and anorexia. During her ten-week stay, JJ had to eat everything on her tray, and took classes like "Assertiveness Training," "Depression Management," and "Body Image Workshop." She gained weight, but her path toward health was a constant struggle. In her heart, JJ knew-she knew-that she would be a happy, healthy adult one day.
But how? Instead of a clear path, there was a black abyss. She needed a guide, a mentor, someone who knew her inside and out.
So, one morning, just before weigh-in, JJ closed her eyes and made a deal with herself:
I promise myself that when I'm grown up, and happy, I will come back here, to these months. Healthy me will guide bulimarexic me through this.
This book is that promise, kept.
In an unassuming corner of Brooklyn, a young woman learns to be ladylike, to love context, and to speak her mind from a very curious sort of tutor.
In a faraway land convulsed by war, a young soldier hears the desert's curious hum as he disarms bombs with the person he doesn't know how to love.
In a place so shriveled by drought that any drowning is a curiosity, a young writer tries again and again to tread water beneath the surface of a vast and unusual sea.
Three new stories—complete with commentary on the creative process—from three acclaimed young adult authors working at the height of their powers.
Curious?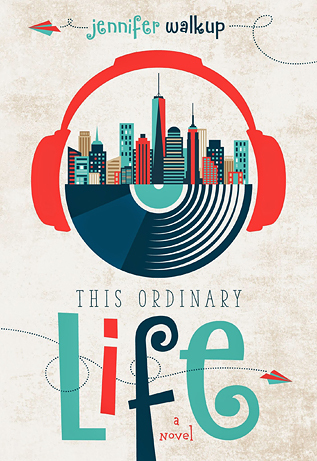 Sometimes Hope is the Most Extraordinary Gift of All.
High-school radio host Jasmine Torres's life is full of family dysfunction, but if she can score the internship of her dreams with a New York City radio station, she knows she can turn things around.
That is, until her brother Danny's latest seizure forces her to miss the interview, and she's back to the endless loop of missing school for his doctor appointments, picking up the pieces of her mother's booze-soaked life, and stressing about Danny's future.
Then she meets Wes. He's the perfect combination of smart, cute, and funny. He also happens to have epilepsy like her brother. Wes is living a normal life despite his medical issues, which gives Jasmine hope for Danny. But memories of her cheating ex-boyfriend keep her from going on a real date with Wes, no matter how many times he asks her.
Jasmine can't control everything. Not who wins the internship, not her mother's addiction, not her brother's health–not even where her heart will lead her. She wishes she could just have an ordinary life, but maybe what she already has is pretty extraordinary after all.