Hey, loves! This week was so hectic for me. I didn't have time to sit down and write the new releases this week. Instead of making my life more complicated, I'm just going to combine this week's and last week's new releases. It'll be a very long post (sorry about that!) but it's just simpler under the circumstances. Love you and sorry of the total lack of order!
October 20, 2015
Pop culture phenomenon, social rights advocate, and the most prominent LGBTQ+ voice on YouTube, Tyler Oakley brings you his first collection of witty, personal, and hilarious essays written in the voice that's earned him more than 10 million followers across social media.
Simon, like the rest of the Academy, is stunned when a navy-skinned warlock baby is found on the Academy steps. They hand the child over to guest lecturer Magnus Bane, who has to bring a child home… temporarily, of course… to his man!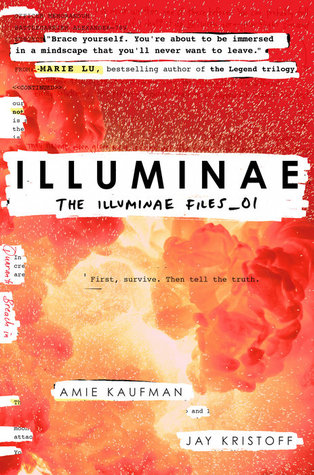 This morning, Kady thought breaking up with Ezra was the hardest thing she'd have to do.
This afternoon, her planet was invaded.
The year is 2575, and two rival megacorporations are at war over a planet that's little more than an ice-covered speck at the edge of the universe. Too bad nobody thought to warn the people living on it. With enemy fire raining down on them, Kady and Ezra—who are barely even talking to each other—are forced to fight their way onto an evacuating fleet, with an enemy warship in hot pursuit.
But their problems are just getting started. A deadly plague has broken out and is mutating, with terrifying results; the fleet's AI, which should be protecting them, may actually be their enemy; and nobody in charge will say what's really going on. As Kady hacks into a tangled web of data to find the truth, it's clear only one person can help her bring it all to light: the ex-boyfriend she swore she'd never speak to again.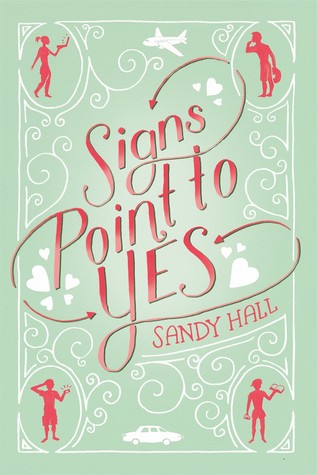 Jane, a superstitious fangirl, takes an anonymous babysitting job to avoid an unpaid internship with her college-obsessed mom. The only problem? She's babysitting the siblings of her childhood friend and new crush, Teo.
Teo doesn't dislike Jane, but his best friend Ravi hates her, and is determined to keep them apart. So Teo's pretty sure his plans for a peaceful summer are shot. His only hope is that his intermittent search for his birth father will finally pan out and he'll find a new, less awkward home. Meanwhile, at Jane's house, her sister Margo wants to come out as bisexual, but she's terrified of how her parents will react.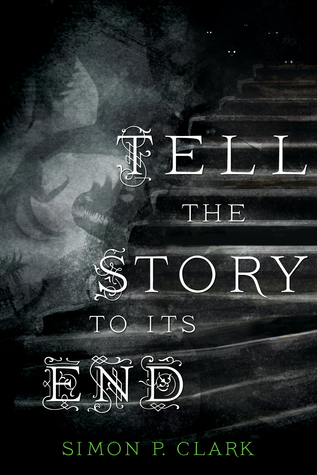 "Tell the story to its end," says Eren with a grin.
His yellow eyes are glowing like embers in the night.
"When I reach the end," I say, "what happens? You'll have the whole story."
"Hmm," he says, looking at me and licking his lips with a dry, grey tongue. "What happens then? Why don't we find out?"
People are keeping secrets from Oli. His mum has brought him to stay with his aunt and uncle in the countryside, but nobody will tell him why his dad where his father is. Why isn't he with them? Has something happened? Oli has a hundred questions, and only an old, empty house in the middle of an ancient forest for answers. But then he finds a secret of his own: there is a creature that lives in the attic…
Eren is not human.
Eren is hungry for stories.
Eren has been waiting for him.
Sharing his stories with Eren, Oli starts to make sense of what's happening downstairs with his family. But what if it's a trap? Soon, Oli must make a choice: learn the truth—or abandon himself to Eren's world, forever.
The Cyrists are swiftly moving into position to begin the Culling, and Kate's options are dwindling. With each jump to the past or the future, Kate may trigger a new timeline shift. Worse, the loyalties of those around her—including the allegiances of Kiernan and the Fifth Column, the shadowy group working with Kate—are increasingly unclear.
Kate will risk everything, including her life, to prevent the future her grandfather and the Cyrists have planned. But, when time runs out, it may take an even bigger sacrifice to protect the people she loves.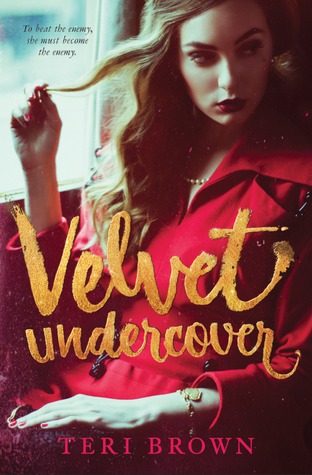 Samantha Donaldson's family has always done its duty for the British Crown. In the midst of World War I, seventeen-year-old Sam follows in their footsteps, serving her country from the homefront as a Girl Guide and messenger for the intelligence organization MI5. After her father disappears on a diplomatic mission, she continues their studies of languages, high-level mathematics, and complex puzzles and codes, hoping to make him proud.
When Sam is asked to join the famed women's spy group La Dame Blanche she's torn—this could be the adventure she's dreamed of, but how can she abandon her mother, who has already lost a husband to the war? But when her handlers reveal shocking news, Sam realizes there's no way she can refuse the exciting and dangerous opportunity.
Her acceptance leads her straight into the heart of enemy territory on a mission to extract the most valuable British spy embedded in Germany, known to the members of LDB only as Velvet. Deep undercover within the court of Kaiser Wilhelm II, Samantha must navigate the labyrinthine palace and its many glamorous—and secretive—residents to complete her assignment. To make matters worse she finds herself forming a forbidden attraction to the enemy-a dangerously handsome German guard. In a place where personal politics are treacherously entangled in wartime policy, can Samantha discover the truth and find Velvet before it's too late…for them both?
In the near future, scientists create what may be a new form of life: an artificial human named Charlotte. All goes well until Charlotte escapes, transfers her consciousness to the Internet, and begins terrorizing the American public.
Charlotte's attacks have everyone on high alert—everyone except Lee Fisher, the closeted son of the US president. Lee has other things to worry about, like keeping his Secret Service detail from finding out about his crush on Nico, the eccentric, Shakespeare-obsessed new boy at school. And keeping Nico from finding out about his recent suicide attempt. And keeping himself from freaking out about all his secrets.
But when the attacks start happening at his school, Lee realizes he's Charlotte's next target. Even worse, Nico may be part of Charlotte's plan too.
As Lee races to save himself, uncover Charlotte's plan, and figure out if he can trust Nico, he comes to a whole new understanding of what it means to be alive … and what makes life worth living.
---
October 13, 2015
The rebels have been disbanded, their plans ruined. Betrayed by those she trusted most, Skylar finds herself herded, along with a small group of Earthlings, into a living museum—a human zoo—on the Kemyates' space station, subject to her captors' every whim. Any move Skylar makes could result in the extinction of her people—but giving in means losing any hope of freedom.
Meanwhile, Win returns home and evades punishment by pretending to be loyal to Kemya. But he can't bear knowing that Skylar is imprisoned or watch his fellow Kemyates swallow the Council's lies about Earth. He must bring the truth to the Kemyate public and see the Earthlings freed—even if it means openly challenging his world's rulers.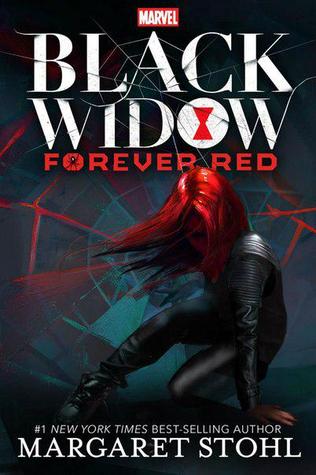 Enter the world of the Avengers' iconic master spy
Natasha Romanoff is one of the world's most lethal assassins. Trained from a young age in the arts of death and deception, Natasha was given the title of Black Widow by Ivan Somodorov, her brutal teacher at the Red Room, Moscow's infamous academy for operatives.
Ava Orlova is just trying to fit in as an average Brooklyn teenager, but her life has been anything but average.The daughter of a missing Russian quantum physicist, Ava was once subjected to a series of ruthless military experiments-until she was rescued by Black Widow and placed under S.H.I.E.L.D. protection. Ava has always longed to reconnect with her mysterious savior, but Black Widow isn't really the big sister type.
Until now.
When children all over Eastern Europe begin to go missing, and rumors of smuggled Red Room tech light up the dark net, Natasha suspects her old teacher has returned-and that Ava Orlova might be the only one who can stop him. To defeat the madman who threatens their future, Natasha and Ava must unravel their pasts. Only then will they discover the truth about the dark-eyed boy with an hourglass tattoo who haunts Ava's dreams. . . .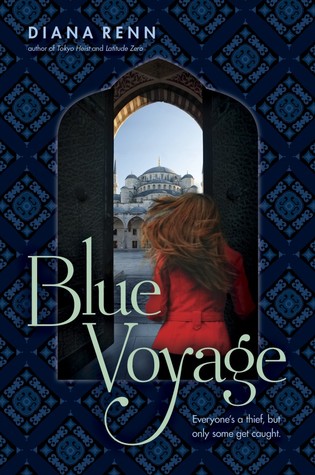 Zan is a politician's daughter and an adrenaline junkie. Whether she's rock climbing or shoplifting, she loves to live on the edge. But she gets more of a rush than she bargained for on a forced mother–daughter bonding trip to Turkey, where she finds herself in the crosshairs of an antiquities smuggling ring. These criminals believe that Zan can lead them to an ancient treasure that's both priceless and cursed. Until she does so, she and her family are in grave danger. Zan's quest to save the treasure—and the lives of people she cares about—leads her from the sparkling Mediterranean, to the bustle of Istanbul's Grand Bazaar, to the eerie and crumbling caves of Cappadocia. But it seems that nowhere is safe, and there's only so high she can climb before everything comes tumbling down.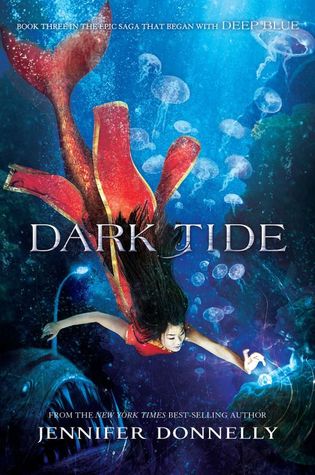 Once a lost and confused princess, Serafina is now a confident leader of the Black Fin Resistance (BFR). While she works on sabotaging her enemy and enlisting allies for battle, her friends face challenges of their own. Ling is in the hold of Rafe Mfeme's giant trawler, on her way to a prison camp. Becca meets up with Astrid and learns why the Ondalinian mermaid is always so angry: she is hiding a shameful secret. Ava can't return home, because death riders await her arrival. And it is getting more and more difficult for Mahdi, Serafina's betrothed, to keep up the ruse that he is in love with Lucia Volerno. If Lucia's parents become suspicious, his life–and all of Sera's hopes–will be extinguished.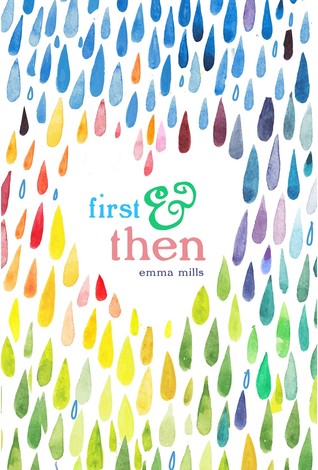 Devon Tennyson wouldn't change a thing. She's happy watching Friday night games from the bleachers, silently crushing on best friend Cas, and blissfully ignoring the future after high school. But the universe has other plans. It delivers Devon's cousin Foster, an unrepentant social outlier with a surprising talent for football, and the obnoxiously superior and maddeningly attractive star running back, Ezra, right where she doesn't want them first into her P.E. class and then into every other aspect of her life.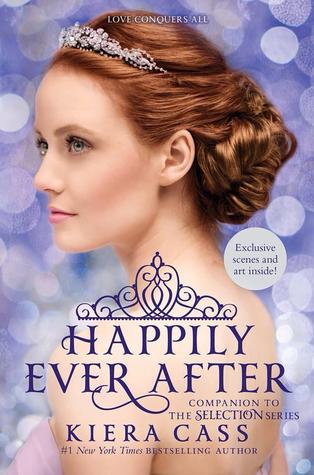 The contents of Happily Ever After are as follows:
-The Prince (with the two bonus chapters), Maxon's novella
-The Guard, Aspen's novella
-The Queen, Amberly's novella
-The Favorite, Marlee's novella
-Three scenes from Celeste's POV
-Lucy's scene (bonus scene from The One)
-The bonus epilogue
-Where are they now?
-A map
-Various illustrations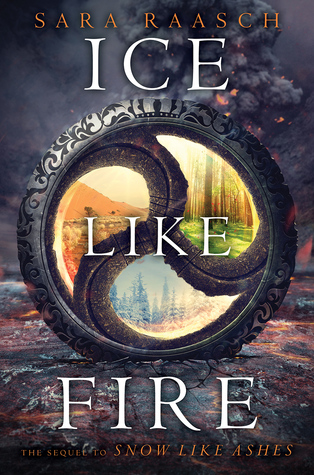 It's been three months since the Winterians were freed and Spring's king, Angra, disappeared—thanks largely to the help of Cordell.
Meira just wants her people to be safe. When Cordellan debt forces the Winterians to dig their mines for payment, they unearth something powerful and possibly dangerous: Primoria's lost chasm of magic. Theron sees this find as an opportunity—with this much magic, the world can finally stand against threats like Angra. But Meira fears the danger the chasm poses—the last time the world had access to so much magic, it spawned the Decay. So when the king of Cordell orders the two on a mission across the kingdoms of Primoria to discover the chasm's secrets, Meira plans to use the trip to garner support to keep the chasm shut and Winter safe—even if it means clashing with Theron. But can she do so without endangering the people she loves?
Mather just wants to be free. The horrors inflicted on the Winterians hang fresh and raw in Januari—leaving Winter vulnerable to Cordell's growing oppression. When Meira leaves to search for allies, he decides to take Winter's security into his own hands. Can he rebuild his broken kingdom and protect them from new threats?
As the web of power and deception weaves tighter, Theron fights for magic, Mather fights for freedom—and Meira starts to wonder if she should be fighting not just for Winter, but for the world.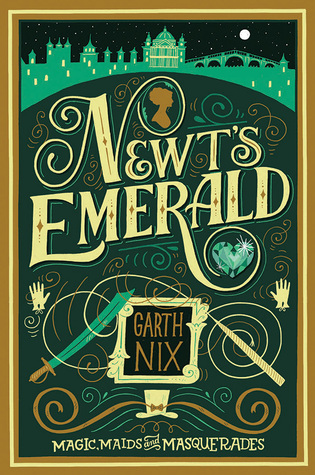 Lady Truthful will inherit her family's most valued heirloom on her eighteenth birthday. Until the Newington Emerald is stolen.
Lady Truthful, nicknamed "Newt" by her boy cousins, discovers that to her horror, the people closest to her have been framed for the theft. But Newt won't let their reputations be damaged by rumors from a false accusation. Her plan is simple: go to London to recover the missing jewel. Despite her best intentions, a young lady travelling alone is frankly unacceptable behavior. So Newt and her aunt devise another plan…one that entails men's clothing and a mustache.
While in disguise, Truthful encounters the handsome but shrewd major Harnett, who to her amazement volunteers to help find the missing emerald under the assumption that she is a man, Henri de Vienne. But once she and her unsuspecting ally are caught up in a dangerous adventure, Truthful realizes something else is afoot: the beating of her heart.
Truthful has far more than romantic complications to worry about. The stolen emerald is no ordinary heirloom-it is the source of the family's luck and has the power to yield vast magic. It would be completely disastrous if it fell into the wrong hands. The fate of England depends on Truthful securing the emerald.
Hello reader,
In this book is a world. A world created by two awkward guys who share their lives on the internet!
We are Dan and Phil and we invite you on a journey inside our minds! From the stories of our actual births, to exploring Phil?s teenage diary and all the reasons why Dan?s a fail.
Learn how to draw the perfect cat whiskers, get advice on what to do in an awkward situation and discover which of our dining chairs represents you emotionally. With everything from what we text each other, to the time we met One Direction and what really happened in Vegas…
Winnie Flynn doesn't believe in ghosts. (Though she wouldn't mind a visit from her mom, explaining why she took her own life.) When her mysterious aunt Maggie, a high-profile TV producer, recruits Winnie to spend a summer working as a production assistant on her current reality hit, Fantastic, Fearsome, she suddenly finds herself in the one place her mother would never go: New Jersey.
New Jersey's famous Devil makes perfect fodder for Maggie's show. But as the filming progresses, Winnie sees and hears things that make her think that the Devil might not be totally fake after all. Things that involve her and her family. Things about her mother's death that might explain why she's never met Aunt Maggie until now.
Winnie soon discovers her family's history is deeply entwined with the Devil's. If she's going to make it out of the Pine Barrens alive, she might have to start believing in what her aunt is telling her. And, find out what she isn't.
While America Singer's heart was torn between Aspen and Prince Maxon, her friend Marlee knew exactly what she wanted—and paid the price.
Revisit the captivating world of Kiera Cass's #1 New York Times bestselling Selection series in this digital original novella. Told from Marlee's point of view, this all-new 64-page story returns to the fateful Halloween when Marlee and Carter were discovered, and reveals how that night—and Prince Maxon—changed their lives forever.
The Favorite also features a teaser to The Siren!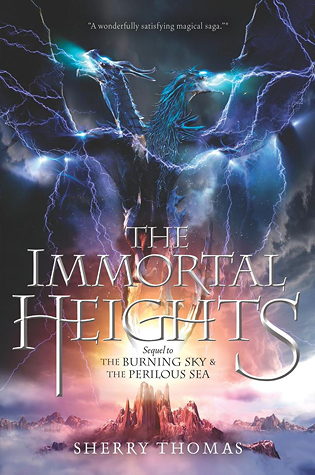 In a pursuit that has spanned continents, Iolanthe, Titus, and their friends have always managed to remain one step ahead of the forces of Atlantis. But now the Bane, the monstrous tyrant who bestrides the entire mage world, has issued his ultimatum: Titus must hand over Iolanthe, or watch as his entire realm is destroyed in a deadly rampage. Running out of time and options, Iolanthe and Titus must act decisively to deliver a final blow to the Bane, ending his reign of terror for good.
However, getting to the Bane means accomplishing the impossible—finding a way to infiltrate his crypt in the deepest recesses of the most ferociously guarded fortress in Atlantis. And everything is only made more difficult when new prophecies come to light, foretelling a doomed effort….
Iolanthe and Titus will put their love and their lives on the line. But will it be enough?
Riley Vasquez is haunted by the brutal murder of the couple she was babysitting for.
Max Cross is suffering under the shadow of a life-altering diagnosis he doesn't dare reveal.
The last thing either of them wants is to spend a weekend away at a therapy camp alongside five other teens with "issues." But that's exactly where they are when three masked men burst in to take the group hostage.
The building has no windows. The exits are sealed shut. Their phones are gone. And their captors are on a killing spree.
Riley and Max know that if they can't get out, they'll be next—but they're about to discover that even escape doesn't equal freedom.
Once upon a time, a girl had a father, a prince, a society of friends. Then they betrayed her, and she destroyed them all.
Adelina Amouteru's heart has suffered at the hands of both family and friends, turning her down the bitter path of revenge. Now known and feared as the White Wolf, she and her sister flee Kenettra to find other Young Elites in the hopes of building her own army of allies. Her goal: to strike down the Inquisition Axis, the white-cloaked soldiers who nearly killed her.
But Adelina is no heroine. Her powers, fed only by fear and hate, have started to grow beyond her control. She does not trust her newfound Elite friends. Teren Santoro, leader of the Inquisition, wants her dead. And her former friends, Raffaele and the Dagger Society, want to stop her thirst for vengeance. Adelina struggles to cling to the good within her. But how can someone be good, when her very existence depends on darkness?
Lights, camera, love!
After being plucked from obscurity, Hollywood's newest starlet, Paige Townsen, has a hit film to her name and Rainer Devon on her arm. But being half of the world's most famous couple comes with a price, and soon Paige finds herself dodging photographers; hiding her feelings for her other costar, Jordan Wilder; and navigating tabloid scandals that threaten to tear her and Rainer apart-and end her career as quickly as it began.
Staying out of trouble isn't possible for Julep Dupree. She has managed not to get kicked out of her private school, even though everyone knows she's responsible for taking down a human-trafficking mob boss—and getting St. Agatha's golden-boy Tyler killed in the process. Running cons holds her guilty conscience at bay, but unfortunately, someone wants Julep to pay for her mistakes . . . with her life.
Against her better judgment, Julep takes a shady case that requires her to infiltrate a secretive organization that her long-gone mother and the enigmatic blue fairy may be connected to. Her best friend, Sam, isn't around to stop her, and Dani, her one true confidante, happens to be a nineteen-year-old mob enforcer whose moral compass is as questionable as Julep's. But there's not much time to worry about right and wrong—or to save your falling heart—when there's a contract on your head.
Murders, heists, secrets and lies, hit men and hidden identities . . . If Julep doesn't watch her back, it's her funeral. No lie.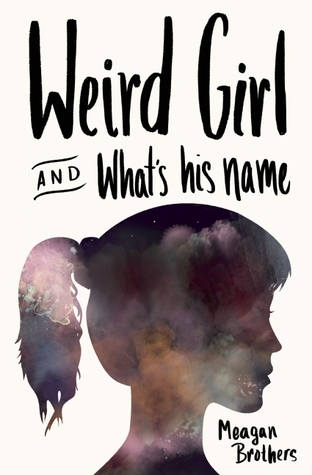 In the tiny podunk town of Hawthorne, North Carolina, seventeen-year-old geeks Lula and Rory share everything—sci-fi and fantasy fandom, Friday night binge-watching of old X-Files episodes, and that feeling that they don't quite fit in. Lula knows she and Rory have no secrets from each other; after all, he came out to her years ago, and she's shared with him her "sacred texts"—the acting books her mother left behind after she walked out of Lula's life. But then Lula discovers that Rory—her Rory, who maybe she's secretly had feelings for—has not only tried out for the Hawthorne football team without telling her, but has also been having an affair with his middle-aged divorcee boss. With their friendship disrupted, Lula begins to question her identity and her own sexual orientation, and she runs away in the middle of the night on a journey to find her mother, who she hopes will have all the answers.