London. Present day. Girls are disappearing. And strange things are roaming the streets.
When sixteen-year-old Lily is attacked by a two-headed dog, she's saved by hot, tattooed, and not-quite-human Regan. As Guardian of the Gates, it's his job to protect both halves of the City–new and old–from restless creatures that threaten its very existence. But an influx of these mythological beasts has Regan worried that something terrible–and immense–is about to happen.
The missing girls may have something to do with the monsters wandering around London, but what do they have in common? Can Lily and Regan find the girls and discover the truth in time to save London from being torn apart?
As a thief, I stick to the shadows as much as possible. But when the head of the Sinclair Family picks me to compete in the Tournament of Blades, there's no escaping the spotlight—or the danger.
Even though he's my competition, Devon Sinclair thinks I have the best shot at winning what's supposed to be a friendly contest. But when the competitors start having mysterious "accidents," it looks like someone will do anything to win—no matter who they hurt.
As if I didn't have enough to worry about, mobster Victor Draconi is plotting against Devon and the rest of my friends, and someone's going around Cloudburst Falls murdering monsters. One thing's for sure. Sometimes, humans can be more monstrous than anything else…
The Diamond sisters jet to the mountains for spring break, and Savannah's flirt-mance with an international pop star heats up as her pursuit of stardom succeeds. But is this romance meant to be, or has the right guy been in front of her all along? Meanwhile, Courtney takes the next step with her secret boyfriend—and future stepbrother—and as their parents' wedding approaches, the pressure's on to reveal their relationship.
Peyton's figuring out a plan for her future, but she still feels guilty about getting her former bodyguard fired and wonders if she can get over him in the arms of someone else. But the biggest bombshell will change everything once again, because Madison's ready to tell the huge secret she's uncovered. And with the boy who betrayed her but who could be the love of her life fighting for his own life, she might need the Diamond sisters more than ever.
Charley has visions…
Flashes of things she can't explain. A girl in trouble. The sound of trains. She feels certain they are clues to a crime. But no one will believe her. Until she meets Tom, a young policeman on his first case: an accidental death on the railway tracks, not far from where Charley lives. Was it an accident, suicide…or murder?
The attraction between Charley and Tom is instant, but can they work together to find out what really happened on the tracks before it happens again?
Former Manhattan girl Penny has quickly discovered that life in a small town is never dull. Not when there's a festival for every occasion, a Queen Bee to deal with, an animal shelter to save, and a cute boy to crush on.
There's a new girl in town: Esmeralda. She's beautiful, French, and just happens to be Queen Bee Charity's best friend. Penny hopes the arrival of Esmeralda means Charity might be too busy to keep making her life miserable.
But Penny doesn't have a lot of time to worry about Charity. Her best friend, Tally, has recruited her to help raise money to save the local animal shelter. Then there's Marcus, the adorable and mysterious boy who Penny thinks maybe likes her as much as she likes him. Plus, this is Penny's first holiday season as a "divorced" kid–although she has no idea what this means.
Can Penny help her friends save the shelter, navigate her new family dynamics, and get the boy, or will Charity and Esmeralda find a way to ruin everything?
Gabriel is an Angel Descendant. He's also an ally to a generation of vampires who want to break away from the demon who controls them. His faith in the power of good over evil wavers, however, when he discovers that Lailah, the woman he considers his only true love, may be both angel and demon. Is their love enough to overcome the dark forces who are ready to go to war with Gabriel, the vampire Jonah, and the angel and vampire forces? And can Gabriel compete with Jonah, who is also in love with Lailah?
Hope City, Antarctica. The southernmost city in the world, with only a glass dome and a faltering infrastructure to protect its citizens from the freezing, ceaseless winds of the Antarctic wilderness. Within this bell jar four people–some human, some not–will shape the future of the city forever:
Eliana Gomez, a female PI looking for a way to the mainland.
Diego Amitrano, the right-hand man to the gangster who controls the city's food come winter.
Marianella Luna, an aristocrat with a dangerous secret.
Sofia, an android who has begun to evolve.
But the city is evolving too, and in the heart of the perilous Antarctic winter, factions will clash, dreams will shatter, and that frozen metropolis just might boil over…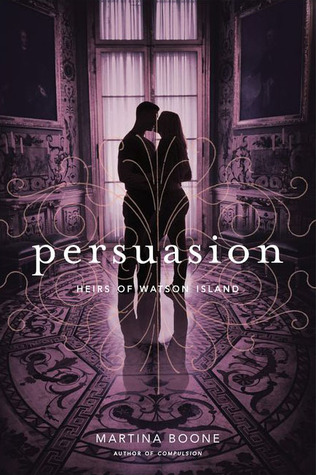 Grieving the death of her godfather and haunted by her cousin Cassie's betrayal, Barrie returns from a trip to San Francisco to find the Watson plantation under siege. Ghost-hunters hope to glimpse the ancient spirit who sets the river on fire each night, and reporters chase rumors of a stolen shipment of Civil War gold that may be hidden at Colesworth Place. The chaos turns dangerous as Cassie hires a team of archeologists to excavate beneath the mansion ruins. Because more is buried there than treasure.
A stranger filled with magic arrives at Watson's Landing claiming that the key to the Watson and Beaufort gifts—and the Colesworth curse—also lies beneath the mansion. With a mix of threats and promises, the man convinces Barrie and Cassie to cast a spell there at midnight. But what he conjures may have deadly consequences.
While Barrie struggles to make sense of the escalating peril and her growing and forbidden feelings for Eight Beaufort, it's impossible to know whom to trust and what to fight for—Eight or herself. Millions of dollars and the fate of the founding families is at stake. Now Barrie must choose between what she feels deep in her heart and what will keep Watson's Landing safe.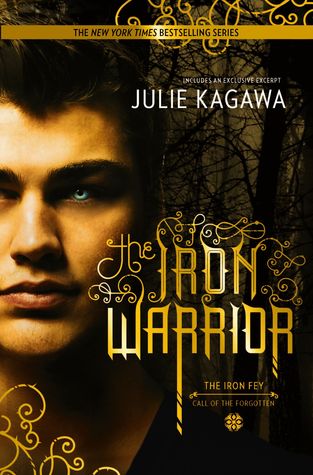 The Iron Prince—my nephew—betrayed us all.
He killed me.
Then, I woke up.
Waking after a month on the brink of death, Ethan Chase is stunned to learn that the Veil that conceals the fey from human sight was temporarily torn away. Although humankind's glimpse of the world of Faery lasted just a brief moment, the human world has been cast into chaos, and the emotion and glamour produced by fear and wonder has renewed the tremendous power of the Forgotten Queen. Now, she is at the forefront of an uprising against the courts of Summer and Winter—a reckoning that will have cataclysmic effects on the Nevernever.
Leading the Lady's Forgotten Army is Keirran himself: Ethan's nephew, and the traitor son of the Iron Queen, Meghan Chase.To stop Keirran, Ethan must disobey his sister once again as he and his girlfriend, Kenzie, search for answers long forgotten. In the face of unprecedented evil and unfathomable power, Ethan's enemies must become his allies, and the world of the fey will be changed forevermore.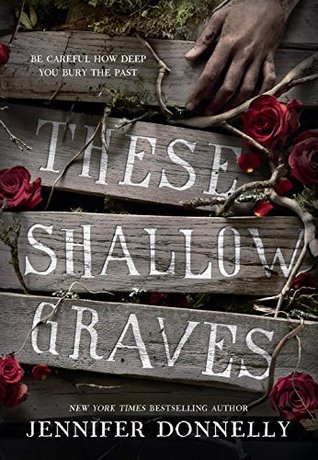 Set in gilded age New York, These Shallow Graves follows the story of Josephine Montfort, an American aristocrat. Jo lives a life of old-money ease. Not much is expected of her other than to look good and marry well. But when her father dies due to an accidental gunshot, the gilding on Jo's world starts to tarnish. With the help of a handsome and brash reporter, and a young medical student who moonlights in the city morgue, Jo uncovers the truth behind her father's death and learns that if you're going to bury the past, you'd better bury it deep.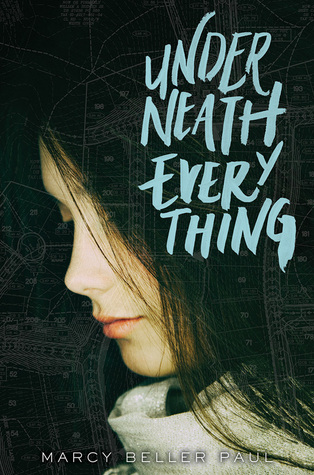 Mattie shouldn't be at the bonfire. She should be finding new maps for her collection, hanging out with Kris, and steering clear of almost everyone else, especially Jolene. After all, Mattie and Kris dropped off the social scene the summer after sophomore year for a reason.
But now Mattie is a senior, and she's sick of missing things. So here she is.
And there's Jolene: Beautiful. Captivating. Just like the stories she wove. Mattie would know; she used to star in them. She and Jolene were best friends. Mattie has the scar on her palm to prove it, and Jolene has everything else, including Hudson.
But when Mattie runs into Hudson and gets a glimpse of what could have been, she decides to take it all back: the boyfriend, the friends, the life she was supposed to live. Problem is, Mattie can't figure out where Jolene ends and she begins.
Because there's something Mattie hasn't told anyone—she walked away from Jolene over a year ago, but she never really left.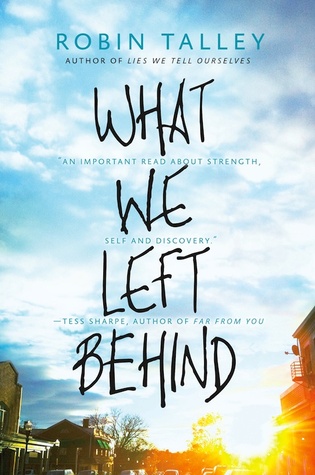 Toni and Gretchen are the couple everyone envied in high school. They've been together forever. They never fight. They're deeply, hopelessly in love. When they separate for their first year at college—Toni to Harvard and Gretchen two NYU—they're sure they'll be fine. Where other long-distance relationships have fallen apart, their relationship will surely thrive.
The reality of being apart, however, is a lot different than they expected. As Toni, who identifies as genderqueer, falls in with a group of transgender upperclassmen and immediately finds a sense of belonging that has always been missing, Gretchen struggles to remember who she is outside their relationship.
While Toni worries that Gretchen, who is not trans, just won't understand what is going on, Gretchen begins to wonder where she fits in Toni's life. As distance and Toni's shifting gender identity begins to wear on their relationship, the couple must decide—have they grown apart for good, or is love enough to keep them together?